Student Entrepreneurs Look to Cash In at SF-U-Pitch Event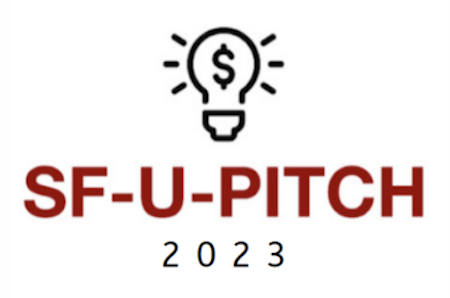 The University's CEO Club will host its annual entrepreneurship competition – SF-U-Pitch – on Feb. 28 at 7 p.m. in DiSepio 213/214.
The competition, fashioned after the popular "Shark Tank" TV program, provides students with the opportunity to win up to $2,500.
The prizes are intended to serve as seed money to help students get their entrepreneurial ideas off the ground.
"This is a great way for students who have thought about being self-employed to get started," said Arianna Keller, a junior Marketing and Management double-major and Vice President of the CEO Club.
This competition for seed money for business ideas began on campus roughly a decade ago and was originally called "Invest in Success."
Sponsored by the Shields School of Business, SF-U-Pitch has helped kickstart all sorts of different business ventures since the competition began.
Last spring, recently graduated Communications and Marketing double-major Julia Willason won first place in the competition with her business idea of online hairdressing courses for all types and styles of hair.
"We saw a trend toward students becoming interested in starting their own businesses," said Randy Frye, Dean of the Shields School of Business, while recalling how the competition got started.
"We wanted to have something on campus that supports imagination and innovation coming together to create business ideas."
Each contestant selected to participate in next week's competition will be given five minutes to pitch their ideas to a panel of judges that will include experienced business leaders.
Students can share information on a venture that they have already started on their own, or present a completely new idea.
"SF-U-Pitch is a great support system of like-minded people and mentors looking to help students get their ideas off the ground," said Keller.
The competition is open to all SFU undergraduate students.
Leave a Comment