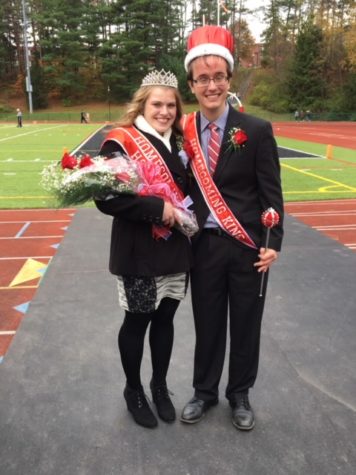 Teresa Narduzzi, Staff Writer
As the homecoming court anxiously awaited the results in DeGol Football Stadium, Camille Smithbauer was internalizing the special opportunity before her. Smithbauer, a senior Occupational Therapy major, was voted by her peers as the 2017-2018 SFU Homecoming Queen. With a thankful heart and tearful...
November 18, 2017 • No Comments
Recent Campus Life Stories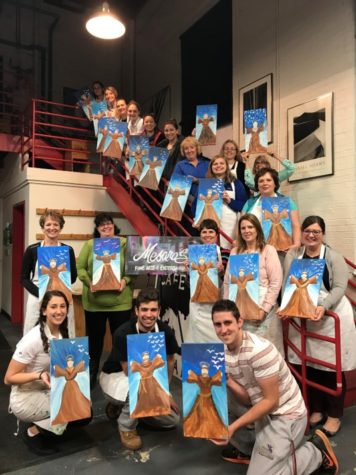 Class of 2020 hosts paint night
November 14, 2017
The Class of 2020 hosted their first big fundraiser of the year, a Step-by-Step Painting Night on Thursday...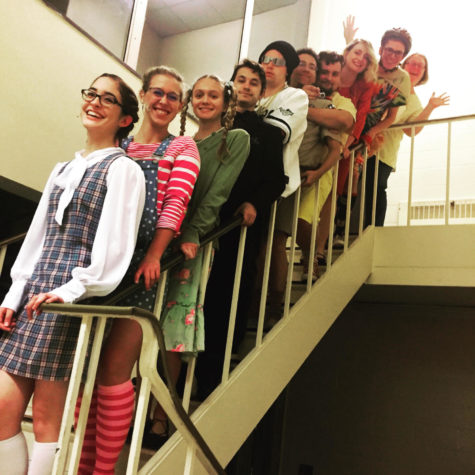 The 25th Annual Putnam County Spelling Bee to be presented by the Fine Arts Department
November 9, 2017
From November 9-11 at 7:30 p.m. in the JFK Auditorium, the Department of Fine Arts will present the musical...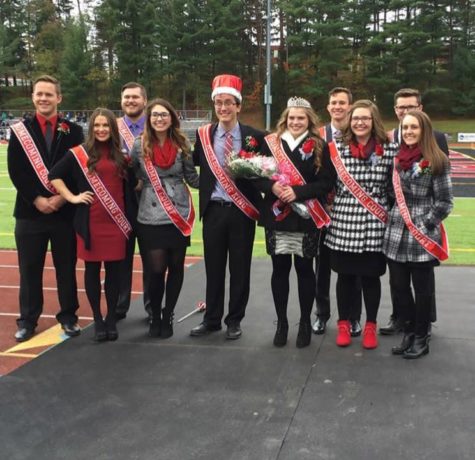 November 6, 2017
View All »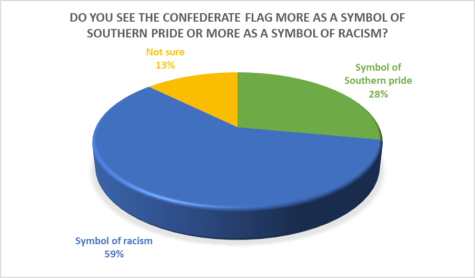 Shelby Bowen, Staff writer
Charlottesville, Virginia, was the site of one of the largest white supremacist protests in recent history on Aug. 12.  The protest turned violent when white nationalists clashed with counter-protesters.  Two people were killed and more than 30 were injured. White nationalists and their supporters...
September 20, 2017 • No Comments
View All »
Erik Walker
Pittsburgh Steelers' star running back Le'veon Bell has recently signed a franchise tag agreement, which makes Bell a Steeler for at least one more season. Bell is a great running back and arguably a top three back in the NFL today. However, if the Steelers plan to sign him long-tern next year,...
March 21, 2017 • No Comments
Sam Kimmel
By Sam Kimmel "Life is like a box of chocolates, you never know what you're gonna get." – Forrest Gump (1994) Forrest. Gump. A man that never stopped running from a fictional movie that was released a whole year before I was even born. I swear I had no intention of starting this with a Forr...
February 15, 2017 • No Comments
Aidan Sweeney
I just got back from the Ethical Issues in the 2016 Presidential Election Forum. I am so shocked and frustrated. I went because it was in place of a class I was taking. What shocked me was the absolute bias of the panel.  There was not one conservative view represented on this panel. We were treated...
November 14, 2016 • No Comments
View All »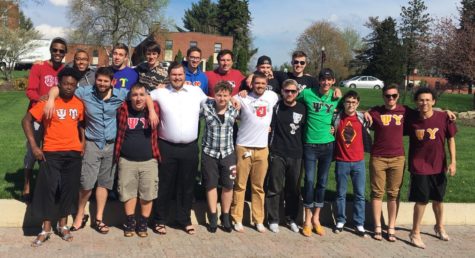 By Sam Kimmel, Editor
The Psi Upsilon fraternity hosted its fourth annual "A Day in Her Shoes" walk on April 21. The walk culminated a week-long philanthropic event that is geared toward raising...
April 30, 2017 • No Comments
View All »
Deon Baker, Staff Writer
As the Red Flash comes back from California, they are now 0-2. Red Flash Men's Basketball fought against a hard two teams from the West Coast Conference. November 11, they matched up against one of the top 25 teams in the county, Saint Mary's from Moraga, California. Tip-off was at 5pm, and Red Fla...
November 18, 2017 • No Comments
Teresa Narduzzi, Staff writer
For the first time in Red Flash history, both the men's and women's basketball programs are ranked No. 1 in the Northeast Conference preseason coaches' poll. The SFU men's team finished the 2016-17 season with a 17-17 record.  Sophomore guard Keith Braxton from Glassboro, New Jersey, and...
November 5, 2017 • No Comments
Kaitlyn Kitchen, Staff writer & copy editor
Pittsburgh Pirates manager Clint Hurdle spoke to Saint Francis University about working through adversity and challenges in pursuing his journey of "becoming that someone" every day. SFU's Shields School of Business brought Hurdle to campus October 12 as the 2017 keynote speaker for the Dr. Zanzuccki...
October 22, 2017 • No Comments
Red Flash Men's Basketball approaching an exciting season
October 2, 2017
Survey suggests majority of SFU students disapprove of anthem protests at NFL games
September 27, 2017
Last-Second Field Goal Ends DeGol Field Win Streak for SFU Football
September 18, 2017
View All »
Need advice on any of your college dilemmas?  Email troubadour@francis.edu and check back to see what solution Dear Frankie offers you!
View Page »