Kaitlyn Kitchen, Staff writer
Springfest kicked off April 19, providing students an opportunity to enjoy their last weekend on campus before finals week. Some received manicures from members of the Salon Professional Academy in Altoona. A candy bar was set up for students to get their sugar rush. Four Sullivan Hall classrooms...
April 30, 2017 • No Comments
Recent Campus Life Stories
Mr. and Ms. Frankie award winners to be announced April 25
April 30, 2017
The Mr. and Ms. Frankie awards honor the top senior male and female students at the University each academic...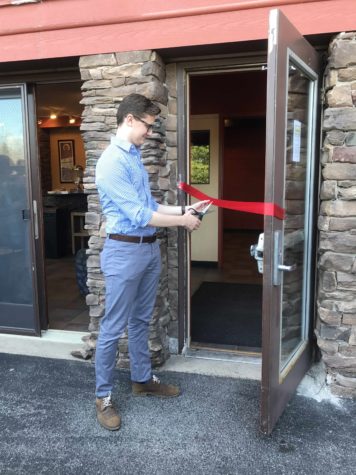 April 19, 2017
The Student Government Association and Residence Life held a grand re-opening ceremony for the Gubio...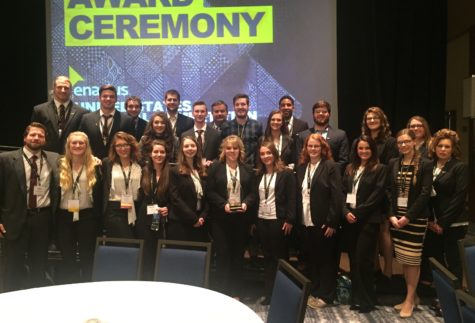 ENACTUS advances to national competition
April 19, 2017
Saint Francis' ENACTUS team recently competed at the 2017 regional competition in Washington, D.C.,...
View All »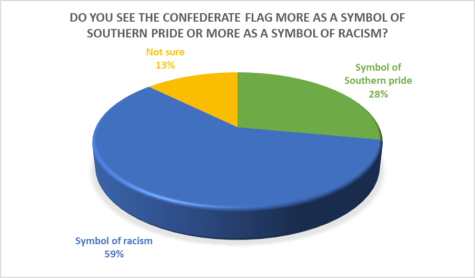 Shelby Bowen, Staff writer
Charlottesville, Virginia, was the site of one of the largest white supremacist protests in recent history on Aug. 12.  The protest turned violent when white nationalists clashed with counter-protesters.  Two people were killed and more than 30 were injured. White nationalists and their supporters...
September 20, 2017 • No Comments
View All »
Erik Walker
Pittsburgh Steelers' star running back Le'veon Bell has recently signed a franchise tag agreement, which makes Bell a Steeler for at least one more season. Bell is a great running back and arguably a top three back in the NFL today. However, if the Steelers plan to sign him long-tern next year,...
March 21, 2017 • No Comments
Sam Kimmel
By Sam Kimmel "Life is like a box of chocolates, you never know what you're gonna get." – Forrest Gump (1994) Forrest. Gump. A man that never stopped running from a fictional movie that was released a whole year before I was even born. I swear I had no intention of starting this with a Forr...
February 15, 2017 • No Comments
Aidan Sweeney
I just got back from the Ethical Issues in the 2016 Presidential Election Forum. I am so shocked and frustrated. I went because it was in place of a class I was taking. What shocked me was the absolute bias of the panel.  There was not one conservative view represented on this panel. We were treated...
November 14, 2016 • No Comments
View All »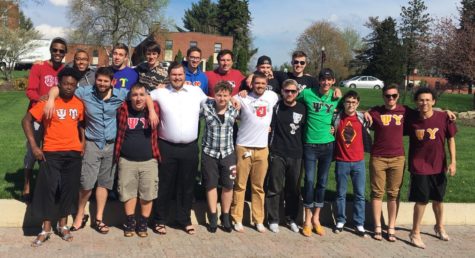 By Sam Kimmel, Editor
The Psi Upsilon fraternity hosted its fourth annual "A Day in Her Shoes" walk on April 21. The walk culminated a week-long philanthropic event that is geared toward raising...
April 30, 2017 • No Comments
View All »
Sam Kimmel, Staff writer
Loretto was host to an instant classic on Saturday, Sept. 16, with a football game that was decided on a field goal as time expired. That, however, may not be what most people remember from this game. Towson ended a 10-game home win streak for Saint Francis (2-1) at DeGol Field after a recent rule...
September 18, 2017 • No Comments
Aidan Sweeney, Staff writer
The Red Flash women's soccer team held their annual Soccer Without Borders tournament on April 21. The event raises money for those who can't afford balls, equipment, etc. It welcomes children who love the game to Saint Francis and gives them a chance to develop their skills while working with...
May 1, 2017 • No Comments
Teresa Narduzzi, Staff writer
SFU's Athletics Department hosted 350 children for its 11th annual Sheetz Sports4Kids Day on April 2. The event honors Alicia Richardson, a former member of the Red Flash women's volleyball team who died in 2007. She was an education major at Saint Francis and loved children. The purpose of the eve...
April 18, 2017 • No Comments
March 27, 2017
Football outdraws basketball in fan support
March 27, 2017
March 26, 2017
View All »
Need advice on any of your college dilemmas?  Email troubadour@francis.edu and check back to see what solution Dear Frankie offers you!
View Page »