Recent Recent Posts Stories
November 7, 2018
Students, faculty and staff are busy here in Loretto as we head into the home stretch of the semester. Things...
Men's Soccer seeded second entering NEC Playoffs
November 7, 2018
The Red Flash men's soccer team will travel to Long Island this week to compete in the Northeast Conference...
Men's Basketball preps for games against college hoops royalty
November 7, 2018
Picked as the preseason favorite in the Northeast Conference, the men's basketball team will look to...
ROCK program promotes science throughout community
November 7, 2018
SFU's ROCK program  - Rural Outreach Chemistry for Kids - seeks to inspire children to look into the...
Students, faculty, staff participate in Movember
November 7, 2018
Saint Francis students, faculty and staff members are participating in Movember, a month-long event that...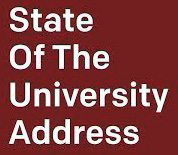 Anna Baughman, Editor
November 6, 2018 • No Comments
Father Malachi delivered his biannual State-of-the-University address to Saint Francis faculty and staff on Oct. 30. The presentation, held in JFK Auditorium, provided attendees with a progress report on SFU projects and plans. After SFU Board of Trustees meetings each semester, Father Malachi...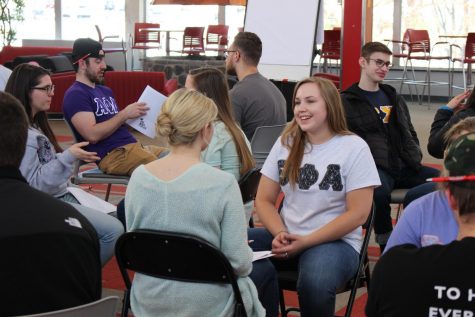 Aidan Sweeney, Staff Writer
October 4, 2018 • No Comments
JFK Auditorium was buzzing on Sept. 27 as the SFU Greek community held its Fall Bid Day ceremony. Greek membership at the University rose by 10 to 15 more members than...
Need advice on any of your college dilemmas?  Email troubadour@francis.edu and check back to see what solution Dear Frankie offers you!
View Page »