Teresa Narduzzi
When searching for a college, two identical sisters were intrigued by the six-year Physical Therapy program at a small Catholic campus in a little town among the mountains of Pennsylvania. Now sophomores, Monica and Anna Lohmann are thriving as PT students and Division 1 track sprinters at Saint Francis...
October 19, 2017 • No Comments
Recent Campus Life Stories
October 11, 2017
Urska Medvesek's first time eating macaroni and cheese was from the kitchen of Torvian. Her first time...
October 4, 2017
...
October 2, 2017
SFU Member: Randall Frye Major: Public Administration and Business Management Year of Graduation:...
View All »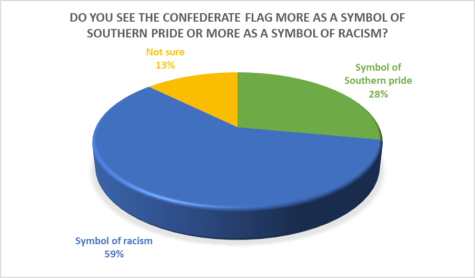 Shelby Bowen, Staff writer
Charlottesville, Virginia, was the site of one of the largest white supremacist protests in recent history on Aug. 12.  The protest turned violent when white nationalists clashed with counter-protesters.  Two people were killed and more than 30 were injured. White nationalists and their supporters...
September 20, 2017 • No Comments
View All »
Erik Walker
Pittsburgh Steelers' star running back Le'veon Bell has recently signed a franchise tag agreement, which makes Bell a Steeler for at least one more season. Bell is a great running back and arguably a top three back in the NFL today. However, if the Steelers plan to sign him long-tern next year,...
March 21, 2017 • No Comments
Sam Kimmel
By Sam Kimmel "Life is like a box of chocolates, you never know what you're gonna get." – Forrest Gump (1994) Forrest. Gump. A man that never stopped running from a fictional movie that was released a whole year before I was even born. I swear I had no intention of starting this with a Forr...
February 15, 2017 • No Comments
Aidan Sweeney
I just got back from the Ethical Issues in the 2016 Presidential Election Forum. I am so shocked and frustrated. I went because it was in place of a class I was taking. What shocked me was the absolute bias of the panel.  There was not one conservative view represented on this panel. We were treated...
November 14, 2016 • No Comments
View All »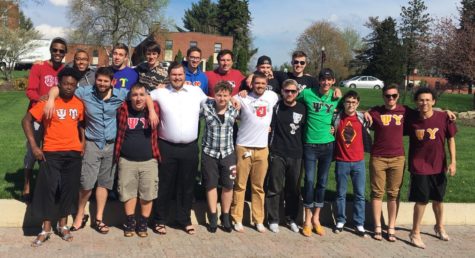 By Sam Kimmel, Editor
The Psi Upsilon fraternity hosted its fourth annual "A Day in Her Shoes" walk on April 21. The walk culminated a week-long philanthropic event that is geared toward raising...
April 30, 2017 • No Comments
View All »
Deon Baker
With a traumatic ending to the season last year, which was one of the best seasons in over 20 years, the Red Flash men's basketball team is very excited to get started this season, especially after holding the first home playoff game in 26 years. The Red Flash made it to the NEC Championship game for the first...
October 2, 2017 • No Comments
Zach Salek
Shortly before the debate over players' national anthem protests prior to NFL games exploded onto the national scene, Saint Francis students weighed in regarding their thoughts on this form of public dissent. In a mid-September survey on football-related issues conducted by Saint Francis students...
September 27, 2017 • No Comments
Sam Kimmel, Staff writer
Loretto was host to an instant classic on Saturday, Sept. 16, with a football game that was decided on a field goal as time expired. That, however, may not be what most people remember from this game. Towson ended a 10-game home win streak for Saint Francis (2-1) at DeGol Field after a recent rule...
September 18, 2017 • No Comments
Women's soccer hosts Soccer Without Borders event
May 1, 2017
11th Sheetz Sports4Kids Day a success
April 18, 2017
March 27, 2017
View All »
Need advice on any of your college dilemmas?  Email troubadour@francis.edu and check back to see what solution Dear Frankie offers you!
View Page »