Campus Community Mourns Loss of Difference-Making Faculty Member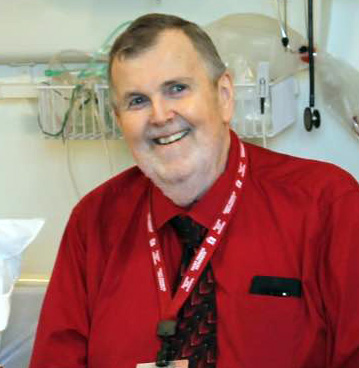 John Karduck was more than a professor—he was a hero.
Karduck, who served as a Clinical Associate Professor in the Physician Assistant Science Program, died on July 1. His passing was mourned not only by those involved in the University's PA Program, but by many across the region.
"We extend our sympathies to the family and friends of Dr. John Karduck," wrote the Ashville Volunteer Fire Company in a Facebook post. "'Medic Command 700' was a true leader here in Cambria County."
Karduck's involvement in the community extended beyond preparing future generations of PA professionals. He was a physician himself, providing medical care both as a primary care physician in his private practice in Portage, as well as serving as an ER physician at several area hospitals.
Karduck was instrumental in establishing the region's paramedic program, one which would prove valuable when its first graduating class saved the lives of many 45 years ago during the 1977 Johnstown Flood.
"My sister took an EMT class with Dr. Karduck, and he was tough," said Geri Mock. "He was very tough. But she learned so much from him."
Karduck eventually became the medical director of the Portage Area Ambulance Association, a charter member of the National Association of EMS Educators, chairman of the Pennsylvania Chapter of the American Heart Association, and an instructor of BLS, PALS and ACLS.
At one point in his career, he served as the medical director for more than 30 EMS units throughout several counties in the region.
"Even after he went to the hospital, he was still present in his students' lives," Mock said.
"He was more than a great professor. He was a great man."
Leave a Comment