University Hosts International Solidarity Festival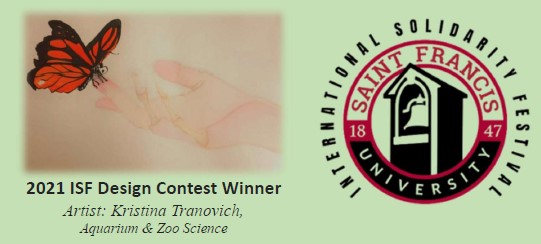 Saint Francis hosted its annual International Solidarity Festival on Sept. 22.
Now entering its 10th year, the festival has become a tradition at the University, celebrating different global cultures, as well as our similarities and differences.
Originally called the Multicultural Festival, the name was changed to the International Solidarity Festival last year in order to better align with the revised Franciscan Goals of Higher Education.
"Planning begins in early August," said Colleen Krug, who has been involved with planning the festival for the past four years. "We have a planning committee headed by Drs. (Ani) Bose and (Lori) Woods."
In addition to Bose and Woods, Krug noted that Lynne Banks, Jessica Campbell, Larissa Clachar-Hernandez, Renee Hoffman, Leona Horner, Lance Mekeel, Morgan Daugherty and Rachel Wagner have all played important and valuable roles in the planning process.
"It takes a group of about 50 people – including the planning committee of a dozen or so – to coordinate, organize and execute the event each year," said Krug.
"We all pull together and each person lends their expertise and creativity, whether it is in organizing the entertainment, planning the design contest, creating the advertising, or ordering the T-shirts or other promotional items."
The festival included speakers, entertainment activities and various stations staffed by faculty and students, many of them representing different campus clubs and organizations.
This year's festival is dedicated to Bose in recognition of the critical role he played in re-conceiving the Multicultural Festival as the International Solidarity Festival. An Associate Professor of History at SFU, Bose was unable to attend this year's festival because he is on medical leave.
A large Get-Well-Soon card was available for students to sign for him.
"We encourage students, faculty and staff to sign the card or write messages for Dr. Bose," said Woods.
Both Krug and Woods expressed their appreciation to the various people and organizations who make the International Solidarity Festival successful each year.
"We have fun planning the festival," said Krug.
Leave a Comment