Successful Leaders in Business, Education to Deliver Commencement Addresses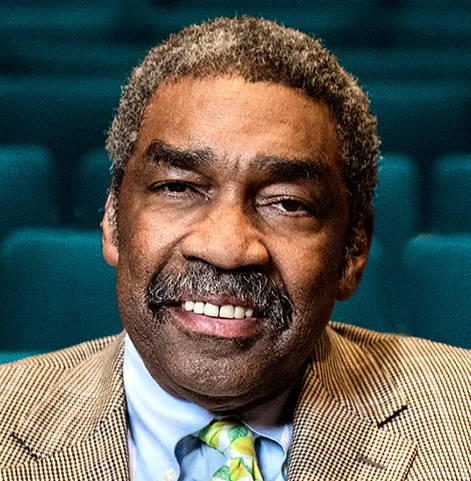 The guest speakers for the University's 2022 commencement exercises are Bill Strickland and John Garvey.
Strickland will deliver two speeches on Saturday, May 7, at the graduate and undergraduate commencement exercises for the School of Health Sciences and Education (SHSE).
The ceremony for graduate students in the SHSE is at 9 a.m. on May 7. The undergraduates ceremony will follow at 1 p.m.
Strickland is widely recognized for his service to others through his work at the Manchester Bidwell Corp. in Pittsburgh.
Manchester Bidwell started as two separate entities: the Manchester Craftsman's Guild (founded by Strickland during college) and the Bidwell Training Center (which Strickland assumed leadership over following the success of the Guild).
Manchester Bidwell aims to change lives through educational outreach and career training services.
Strickland cited his high school art teacher, Frank Ross, as both a professional and personal inspiration.
"Mr. Ross literally saved my life," said Strickland. "One day, he pulled me aside and said 'you're not going to end up in prison like your buddies.'"
Ross helped change the direction of Strickland's life through art, which inspired Strickland to found the Manchester Craftsman's Guild.
In a similar way, John Garvey, president of Catholic University of America in Washington, D.C., was inspired by his father.
Garvey will deliver the commencement address to students graduating from the School of Science, Technology, Engineering, Arts and Mathematics (STEAM), the Shields School of Business (SSOB) and the Francis Worldwide School of Continuing Studies on Sunday, May 8, at 9 a.m.
"My father was a small-town lawyer," said Garvey. "He nurtured my interest in the law."
Garvey followed in his father's footsteps and became a lawyer. He served as the Assistant to the Solicitor General of the United States from 1981-84.
Garvey earned his law degree from Harvard. He served as dean of Boston College's Law School and president of the Association of American Law Schools, while also holding other teaching appointments. He became president of Catholic University in 2011.
"Love God and take your vocations seriously," said Garvey.
Strickland agrees. He encourages SFU's 2022 graduating class to continue to pursue the Franciscan goals at the heart of the University in order to make the world a better place.
"The students at Saint Francis have a special responsibility to do something in the spirit of Saint Francis."
Leave a Comment