Take-Back-the-Night Events a Success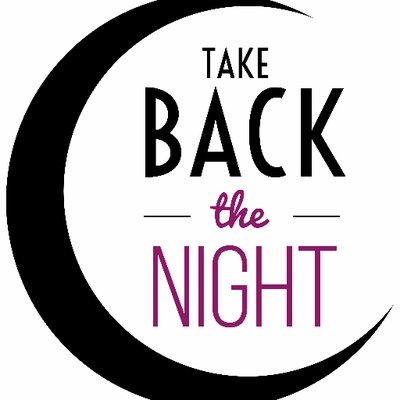 For more than 25 years, the University has hosted various events each academic year as part of its Take-Back-the-Night Week, which encourages people to take action against sexual violence.
This year, the week's various events were conducted on campus from March 16-21. These events were organized and coordinated by the Social Work Club and students in a Social Work Processes course this semester.
The week's events began on March 16 with the showing of a documentary titled "The Trials of Gabriel Fernandez." The film calls attention to child neglect and shows how resources in many communities are lacking.
Students, faculty and staff had the opportunity to take the "These Hands Don't Hurt Pledge," promising that they will do no harm to anyone. Those who participated in another event called the "Clothesline Project" decorated a shirt to celebrate the strength of women who have survived sexual violence.
"Over the years, we've collected over 400 shirts from women, children and some males that were empowered by this opportunity," said Mark Lynch, Social Work Professor and Department Chair.
Wednesday was "Wear Denim Day" and provided the University community the opportunity to show support for survivors and victims of sexual crimes and abuse. Denim Day stems from a Supreme Court decision in 1998 that ruled against a victim for wearing tight jeans that the court claimed allegedly led to a sexual assault.
Wednesday's events concluded with two speakers. The first was Chief Eric Allen of the University Police. "He mainly talked about campus safety and the crime rate on campus," said Ashley Grim, a junior Social Work major.
The second speaker on Wednesday was Pam Dorman from Blair County Family Services. Dorman offered insight into what it's like to be a social worker, counselor and mentor dealing with domestic violence.
She specifically spoke about how she meets with troubled kids in comfortable settings and how they talk through their emotions while playing fun games.
Thadeus Graham, an LGBTQIA+ community victim services expert, delivered a presentation on human trafficking on Thursday.
"I found his presentation very insightful," said Grim. "He went into detail to show that not all trafficking is someone being caught off the street and thrown into the back of a car."
The documentary "The Girl in the River" was shown on Friday. The film is about a Pakistani woman dealing with a harsh judicial system after falling in love with someone from the wrong social class. The documentary was followed by a presentation from a representative of Children and Youth Services who discussed mandated reporting.
On Sunday, the University community came together for a candlelight walk on the mall.
"The most significant thing we do is the candlelight vigil," said Lynch. "Fr. Jason said a prayer, then we had speakers, and different people shared their experiences."
A collection for the Women's Help Center, a nonprofit organization in Johnstown which serves Cambria and Somerset County women and children who have been victims of domestic violence, was conducted throughout the week.
Roughly a dozen boxes of household items were collected. These donations will go to the Women's Help Center.
While many schools and communities conduct a day or two of Take-Back-the-Night events, Saint Francis has been a trailblazer in making it a week-long awareness event.
"Our program has been modeled throughout the country," said Lynch. "We're the first ones who ever combined all of these things together and we've had students and myself present about this at national conferences.
"I think it's important that the University does experience this sort of event because it empowers individuals that need empowered."
Leave a Comment