Students Perform Random Acts of Kindness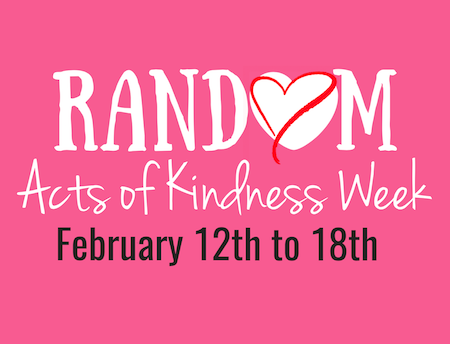 It is a small gesture that can often brightens somebody's day.
A small gesture. It sounds so easy, but it does not happen nearly enough.
Across the country last week, Americans were reminded through traditional and social media to seek opportunities to perform random acts of kindness.
Feb. 12-19 was "National Random Acts of Kindness Week" across the United States.
The purpose of this week is to put kindness first on our daily agenda. It encourages people to perform kind gestures for others in their professional and personal lives.
One of the objectives of the week is that people will realize the positive influence they can have on others on a daily basis.
A number of SFU students participated in National Random Acts of Kindness Week through a "compliment card" initiative.
Participants were able to purchase a "compliment card" and then send it to anyone on campus. All proceeds from the sale of the cards were donated to deserving on-campus organizations.
"It requires a small effort and it brightens somebody's day," said sophomore Tom Schellbach, who purchased a card.
"There was somebody that has done a lot for me this semester and I thought it would be a nice way to show my appreciation for their effort."
Bente van de Putte, a sophomore from Belgium, also purchased a compliment card for a friend.
"It feels good knowing you made somebody's day better," said Bente. "In addition, the profits were donated to an organization, so it felt like a double-win."
Even though Random Acts of Kindness Week has passed, it does not mean that the kindness needs to end.
Become That Someone who spreads kindness year-round!
Leave a Comment