Greek Community Celebrates Bid Day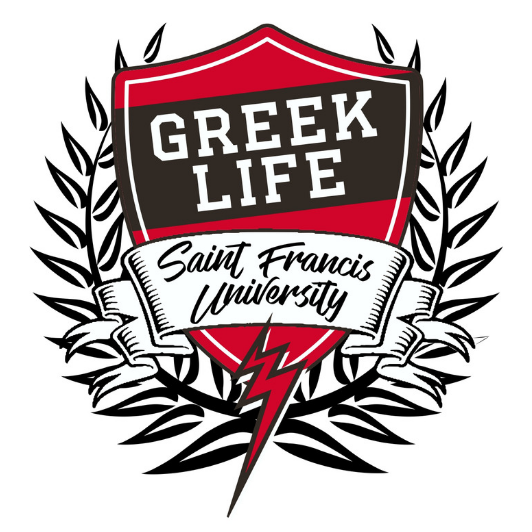 Members and future members of the University's sororities and fraternities gathered for Bid Day festivities at JFK Auditorium on Sept. 15.
New candidates invited into SFU's Greek community accepted their bids at the event.
Bid Day is a product of weeks of hard work from all of the school's chapters.
"The inner-sorority and inner-fraternity councils have recruitment chairs that plan the theme for the auditorium decorations," said Meghan DeFrancesco, assistant director of the Center for Student Engagement.
"They essentially send me their list of what they want and then decorate. We have pizza and soda for all of the groups as well."
The chosen theme for this semester was "NFL Draft," but many of the chapters also created their own themes to celebrate.
One of the primary objectives of Bid Day is for current Greek members to show their support for those receiving bids.
"I am excited to bring more people into the fraternity," said sophomore Communications major Alex Crocco, a brother in Tau Kappa Epsilon.
"Our chapters have gone through a lot of work recruiting," said DeFrancesco. "It is a big moment – welcoming them into the community as they start this journey to become brothers and sisters."
Both current members and pledges look forward to Bid Night.
"I've been really excited to start pledging Theta, and I'm so happy with how quickly the brothers made me feel welcome and at home," said Phi Kappa Theta pledge Joel Hogue.
"I love getting together with all of the sisters and getting ready with everyone," said Olivia Nguyen, a sister in Phi Delta Kappa.
Pledges look forward to becoming part of the Greek tradition at Saint Francis.
"I'm most excited about having a group of lifelong friends," said Meghan Roach, a pledge in Alpha Phi Omega. "I can't wait to be a part of something I know I belong in."
DeFrancesco and others at SFU appreciate the commitment demonstrated by this year's pledge class.
"It is exciting to see that determination and passion to become Greek," said DeFrancesco.
Leave a Comment