SGA Update: St. Clare Scholarship and South Quad Plans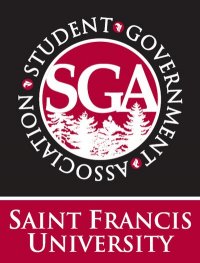 The Student Government Association recently announced that it is accepting applications for the St. Clare Scholarship. 
This scholarship opportunity is available to all full-time undergraduate students who will be entering their sophomore, junior or senior years at Saint Francis.
 All students who apply must be in good academic standing to be considered. They must also demonstrate the core values of SGA throughout their time at the University.  
One student from each class will be chosen for the scholarship. Each scholarship is worth $2,000. 
Applications are due by April 2 and will be reviewed by the Executive Board members of the SGA. The scholarship winners will be announced at the Student Involvement Awards Presentation on April 20. 
"It's a great opportunity for students who have shown leadership through organizations on campus or through community service initiatives," said Rachel Kohler, vice president of communications for SGA.
"We want to recognize those who go above and beyond, outside the classroom, and promote the three core values of SGA – leadership, service and community."
SGA members also discussed the South Quad renovations at their last meeting. The work on this project will be completed in three separate phases.
Phase One includes the installation of volleyball courts and seating areas. Phase Two will add a fireplace to the space. Walkways and other recreational facilities will be added in Phase Three. 
"It is exciting to collaborate with different University stakeholders to develop a recreational/lounge area for students in the open space in front of Ave," said SGA President Alex Kiepert. 
"Something like this has been a long time coming for students."
Leave a Comment