Auditions for Spring Musical Scheduled for Next Week at JFK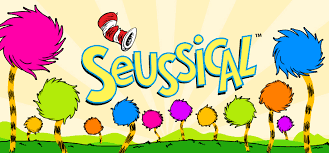 Auditions for the spring musical will take place on Nov. 9-10 from 6-9 p.m. in JFK Auditorium.
Students can sign up on the Theatre Call Board in the Fine Arts Building.
The show this spring is "Seussical," a storyline around Dr. Seuss' "Horton Hears a Who."
Dan Atwood, Director of the Center for Fine Arts, said that it will be a very family-friendly show and one that is appropriate during a pandemic.
"Seussical is based in fantasy," said Atwood. "We thought it would be easier to incorporate masks (if they are still needed) into the costume design."
Atwood said that he is prepared to be flexible with the show, given these uncertain times.
"Just like planning for the start of the semester, we have our ideal plans, but we also have contingency plans," said Atwood.
Erin Ivey appeared in an SFU theatrical production two years ago and encourages SFU students to consider auditioning for Seussical.
"The musical experience that's usually known in high school is carried on into college," said Ivey.
For more information or to sign up for an audition, email Atwood at datwood@francis.edu.
Leave a Comment