Modified EIR Program Continues During Pandemic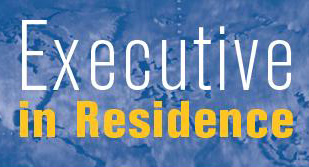 The Shields School of Business' Dr. Albert A. Zanzuccki Executive-in-Residence Series opened last week. Due to the pandemic, instead of having EIRs visit campus in person, they are visiting virtually via Zoom.
The series started in September of 2007. Each academic year, approximately six business executives spend time with SFU students.
"They talk about their life experiences and provide advice to our students," said John Miko, Associate Dean of the School of Business.
EIRs speak to students in classes related to their career fields. This gives them the opportunity not just to inform students, but to mentor them as well.
"If it's a Marketing person, they'll speak to Marketing students. If they're Communications professionals, they'll speak to Communications students" said Randy Frye, Dean of the School of Business. "They bring a dose of reality to the classroom."
Since the program began, many of the EIRs who have visited Loretto have been Saint Francis alumni.
The first EIR of the 2020-21 academic year was Charles Lancaster, a digital media professional from Washington, D.C., who visited with students in multiple classes virtually on Sept. 17-18.
Depending on conditions related to the pandemic, Miko said there might also be several in-person EIRs visiting campus later in the academic year.
"Right now, we are a little bit behind in scheduling for this semester," said Frye, "but if we only have two executives now (in the fall), then next semester we'll have four."
Leave a Comment