Chemistry Faculty Publish Book on Periodic Table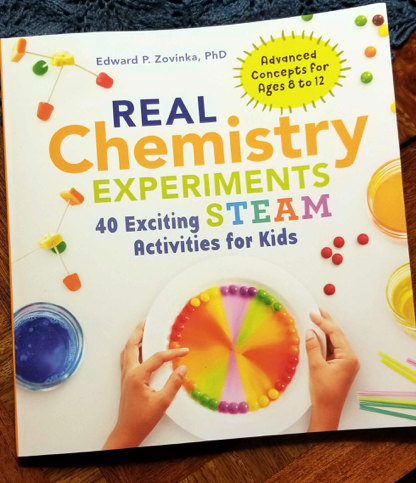 Chemistry professors Rose Clark and Ed Zovinka are editing and nearing completion of a children's book on the periodic table. 
Their new book – "Everything You Need to Know About the Elements: A Kids Guide to the Periodic Table" – focuses on the 118 elements of the periodic table and their history. The book is expected to be released this July. 
"We hope that they (readers) get a basic understanding of the elements, so they will become curious to learn more science," said Clark. 
The authors said their goal was to write an age-appropriate science book for kids 8-12. The full manuscript was approved by a managing editor and sent to a development editor, who will work on revisions, as well as decide on a cover image and other photos. 
Zovinka said it was fun to work on the project with Clark, who is also his wife. 
"She keeps me focused," said Zovinka. 
Zovinka said he enjoys discussing chemistry with Clark, and that they enjoyed debating the best way to present and explain the book's topics to children. 
One of the biggest debates about the book was how to present the nucleus so that kids understand it, while still keeping the information as accurate as possible. 
This is Zovinka's second book. His first book – "Real Chemistry Experiments: 40 Exciting STEAM Activities for Kids" – was released in December 2019. 
Leave a Comment