Faculty Experimenting with "Affordable Course Materials"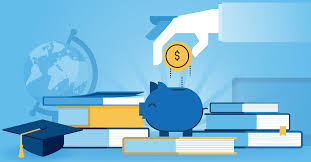 The University's library is leading the way for instructors to join the nationwide movement of Affordable Course Materials (ACM), one whose goal is to make higher education more affordable for students.
Stephen Baker, chair of the Psychology Department, began using ACM two years ago. 
"I could not justify asking a student to pay $100 to $200 for a textbook when I had something over here that was for zero cost and was adequate," said Baker. 
Library staff are working with Baker and other faculty members who want to find cheaper materials for their courses. 
"The library has been fantastic," said Baker. 
What reduces the costs of ACM textbooks is that they are typically not produced by the bigger, well-known publishing companies that have higher production costs. They are often self-published materials that can be accessed online.
From a student's perspective, reducing the cost of education is important, but it's also not the only factor involved. Some students are not fans of digital textbooks and some want to keep their textbooks for future reference. 
"I think cost should be taken into account, but not be the number-one reason," said junior Cheyenne Gotwald, an occupational therapy major. "I think textbooks should be chosen on what the course has to offer."
Gotwald agrees that saving money is beneficial if the ACM content is not lacking.
The success of this initiative campus-wide remains to be determined. 
"I think, in some ways, the students are going to drive this issue," said Baker.
Leave a Comment