Children's Christmas Party Tradition Continues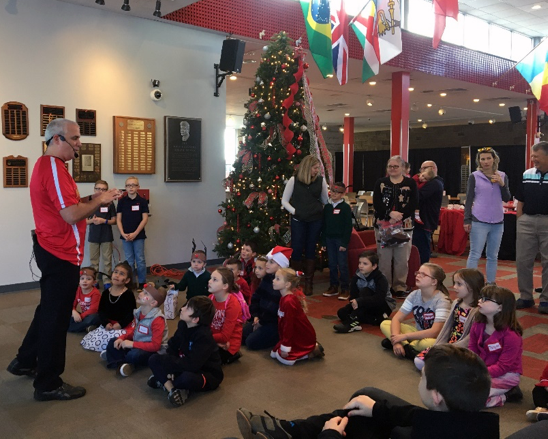 The University hosted its annual Children's Christmas Party on Saturday at JFK.
The purpose of the party is to celebrate the families of Saint Francis faculty and staff.
Fifty-five children participated in this year's party. Ages ranged from infants to children 10 years old.
Members of the cheerleaders and dance team, Social Work students and student-athletes volunteered at the event. 
"The most difficult part of holding this event is to make sure there is enough resources available because this is a really busy time for everybody on the campus," said Angela Landrin, Assistant Director of Compliance and Student-Athlete Support Services and one of the organizers of the party.
Activities at the party included breakfast, games, shows and reading stories. 
"I like to decorate cookies the most," said Joey McFadden, the 10-year-old son of Assistant Professor of Marketing Tricia McFadden.
McFadden and her family have been regular participants at the annual party.
"It's become part of our own family traditions and memories," she said. "My kids have been here for the last six years."