Josh Gallagher Performs Over Homecoming Weekend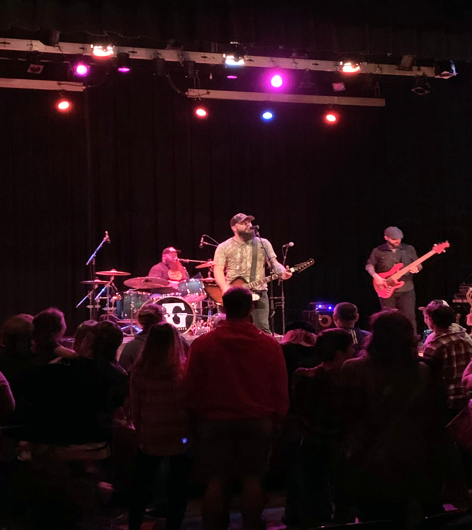 Josh Gallagher, a final four contestant from Season 11 of "The Voice," performed in JFK Auditorium on Oct. 25.
The show was part of the SFU Concert Series.
Gallagher, a Cresson native, was a member of Blake Shelton's team on "The Voice," but he was later moved to Adam Levine's team. Levine led him to a final-four spot on the show.
JFK Auditorium was filled almost to capacity for the concert.
"Josh put on a phenomenal show, full of energy and enthusiasm," said graduate student Nick Maruca.
In addition to his musical career, Gallagher is active in charitable works away from the stage. He is the official spokesperson for Vision 2025, a Johnstown-based organization that aspires to improve and revitalize the Johnstown region. 
He has also worked with other country music artists to support charitable causes. This group includes Blake Shelton, Faith Hill and Garth Brooks.
"I was very impressed when the band was experiencing some technical difficulties. Josh handled it like a pro, playing solo until the issue was fixed," said Maruca.
"He performed a great mix of original songs and covers, and he gave everyone in attendance an unforgettable performance."
Gallagher's music video for his single "How 'Bout You" took the No. 1 spot on Country Music Television's "12 Pack Countdown" in March of 2018.
Leave a Comment