Police Chief Speaks to Criminal Justice Students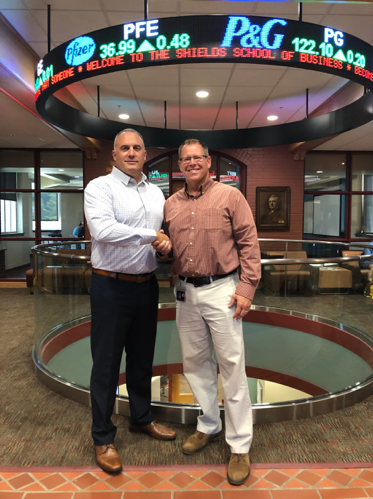 The chief of police in Sandy City, Utah, spoke to Criminal Justice students on Sept. 20. 
William O'Neal talked to students in Assistant Professor of Criminal Justice Mark Buckwalter's Sociology of Criminal Justice class while he was visiting SFU for Family Weekend to see his daughter, Halle O'Neal. 
O'Neal's presentation was about policing in today's society. 
After graduating in 1994 from the University of Utah with a bachelor's degree in Geography with an emphasis in Remote Sensing/ Geographical Information Systems, O'Neal went straight into policing.
O'Neal has experience as a commander of special weapons and tactics unit in SWAT, as well as serving as a police officer, patrol sergeant, Lieutenant/ Watch Commander, Captain/Division Commander and Deputy Chief of Police.
As Sandy City Chief of Police, O'Neal handles administrative work, day-to-day operations, and acts as a public figure. He also patrols the streets of Sandy City.
"It is very important when students can take what they read in the textbook, what they learn in class, and be able to apply that when they hear a real-life practitioner," said Buckwalter.
Leave a Comment