Father Malachi to Participate in White House Event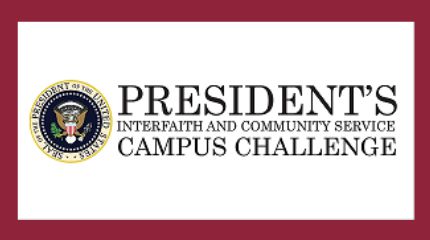 Hang on for a minute...we're trying to find some more stories you might like.
SFU president Fr. Malachi Van Tassell will participate in the Fifth Annual President's Interfaith and Community Service Campus Challenge at the White House on Sept. 10.
The White House gathering provides an opportunity for college presidents and chancellors to meet face-to-face to explore models of interfaith service and engagement.
"The President's Interfaith and Community Service Challenge ties in directly with our Franciscan Goals of Higher Education," said Fr. Malachi. " The challenge encourages us to expand upon the types of efforts we have been doing and doing well."
The Saint Francis president believes the gathering is a great place to shine a spotlight on the good things that SFU students are doing through service-learning experiences that are an integral component of every student's academic and co-curricular life. He said he also looks forward to hearing what other institutions are doing in order to bring fresh ideas from around the country back to Loretto.
From Staff Reports and Saint Francis Office of Marketing and Public Relations.