Saint Francis to Offer Classes at Downtown Altoona Location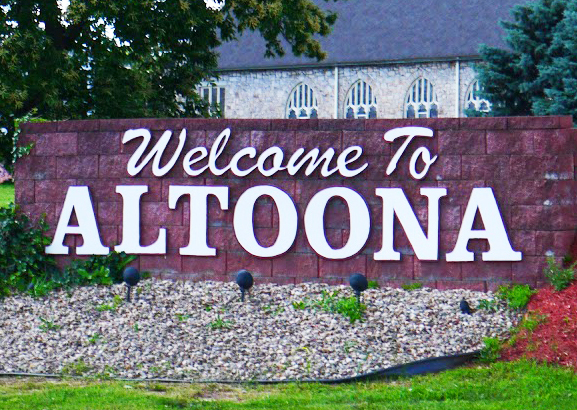 Saint Francis will begin offering in-person classes in Altoona next semester at the downtown location where the community's JC Penny and Sears stores once operated on 11th Street.
The site is a prominent spot in Altoona and one with a historical designation.
With the help of Curry, a national multi-service company that will share space with SFU at the facility, the building has been renovated. It will be named the Curry Innovation Center.
Students in Assistant Professor of Marketing Tricia McFadden's Marketing Research course came up with the name of the building. The students in the class were given the opportunity to brainstorm name ideas that would represent what the building stands for, while also recognizing the name of the sponsor.
"For us to receive the historical designation for the site, the exterior of the building had to look as much as possible as it did back in the day," said McFadden.
"We're keeping with a beautiful historic brick look, with large store-front windows."
The first floor of the building will be home to Saint Francis and will feature two large classrooms. The top of the building will include an outdoor area for hosting events. This space will be available to both Saint Francis and Curry staff members and students.
The location will provide a venue for SFU students to interact with Altoona-area business leaders.
"We will be launching two engineering projects, one environmental and one business (at the site)," said McFadden. "We want our undergraduate students to be able to collaborate with industry leaders."
Leave a Comment