NEC Reaffirms Decision on Fall Sports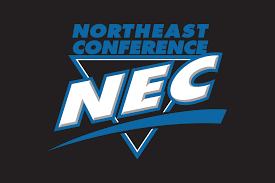 The NEC Council of Presidents met on Oct. 1 to revisit its previous decision to postpone fall sports competitions and championships to no earlier than Nov. 25. The council decided to reaffirm its original decision.
This decision followed an agreed-upon reevaluation of the status of COVID-19, campus re-openings, and federal, state, local and campus regulations.
The NEC will continue to monitor any changes in COVID-19 and evaluate the best approach moving forward in regards to competitive opportunities, while keeping in mind the league's commitment to the student-athlete experience.
"While disappointing, the reaffirmed postponement of fall sports competition by the NEC Council of Presidents was not unexpected," said SFU Director of Athletics James Downer.
"However, I am completely supportive of the continued emphasis the conference leadership has placed on the health and safety of all student-athletes, coaches and staff."
Downer is optimistic that fall sports teams will be competing soon.
"Despite the setback we've experienced this fall, we look forward to exploring opportunities to conduct fall championships in the spring season, along with the hopeful return of winter and spring sports schedules."
It has been anything but normal for fall student-athletes this semester. For freshmen student-athletes, they are still waiting for that first collegiate opportunity.
"I have mixed feelings about the decision because it's my first year and I wanted to get out and play," said Joe Toepfer, a freshman football player from Cincinnati.
"But it also allows me to prepare more and be around the team longer."
Leave a Comment