McQuiggan Named Director of Athletic Communications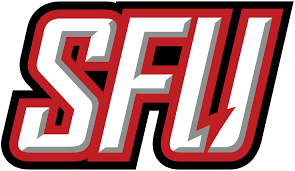 Director of Athletics James Downer recently announced that Miles McQuiggan has been hired as Director of Athletic Communications.
"I am thankful for James Downer and Jim Brazill providing me the opportunity to join the Saint Francis Athletic Department." McQuiggan said. "There are great people on this campus and a tradition of success.
"I am excited to help enhance our student-athletes' experience from my role and to grow the profile of the Red Flash across the region and nation."
McQuiggan joins the Athletics Department staff after serving as an assistant director of athletic communications at Bryant for three years. Like SFU, the Bulldogs are a member of the Northeast Conference.
"He is familiar with our program already," said SFU Senior Associate Director of Athletics Jim Brazill. "We are very excited for Miles to start and see what new ideas he can bring to our department."
At Bryant, McQuiggan served as the contact for men's basketball, men's and women's lacrosse, women's volleyball and men's golf.
From 2015-17, McQuiggan worked at Stony Brook. He graduated from Quinnipiac in 2012.
McQuiggan serves on the College Sports Information Directors of America (CoSIDA) Professional Development and Education Committee and the Fred Stabley Writing Contest Committee.