NEC Hits Pause Button on Fall Sports Due to COVID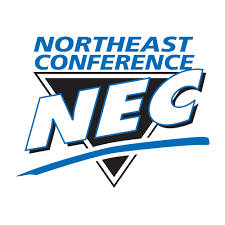 Fall sports in the Northeast Conference have been put on hold due to COVID-19 and there is currently no clear picture of when or if these teams will compete in 2020. 
Beginning Sept. 1, all athletics teams were given the opportunity for limited practices, with masks being worn while working out. Teams are also required to split up into small groups during workouts.
The challenges presented to all student-athletes during the pandemic are numerous, and for freshmen student-athletes, it has made the challenge of adjusting to the collegiate level even more difficult.
Many Red Flash freshmen student-athletes, however, understand that the situation is beyond their control.
"There's nothing that you can do about it but take the right precautions to be able to get back as soon as possible," said freshman soccer player Colletta Ozbey.
"We have finally been able to start practicing and lifting," said the Pittsburgh native, "but we have to wear masks and can't have any contact."
Like Ozbey, Allison Murray – a freshman on the volleyball team who is also a Pittsburgh native – is trying to take a positive outlook into her initial collegiate season.
 "COVID has impacted our season in a huge way, but were still making the best out of it all," said Murray. "We're allowed to practice up to eight hours a week, and that includes both the gym and the weight room." 
The volleyball team is permitted to practice in a group of 10, with masks.
Leave a Comment