Men's Volleyball Team to Work with EIVA's Racial Equity Council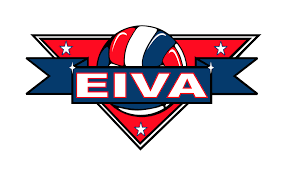 The men's volleyball team is participating in the Eastern Intercollegiate Volleyball Association's Racial Equity Council, beginning this fall. 
Black volleyball players in the EIVA are leading this initiative. The project got off the ground thanks to the efforts of Junior Oboh, a former middle hitter at Princeton and a native of Old Bridge, New Jersey.
The council's goals are to mentor current student-athletes; advise coaches on ways to engage with players of color; and assist in the identification of potential student-athletes in minority communities. 
The council hopes to improve and increase the experiences of students of color in a sport in which there are few minorities. During the 2020 season, only eight of the EIVA's 154 players were Black. 
"Stereotyping and microaggressions are a huge factor in why Black Men's volleyball players feel uncomfortable," said Oboh, who recently graduated from Princeton. "Unless all student-athletes are educated on the issue, the problem will remain." 
The council aims to make the collegiate volleyball experience more welcoming and accessible to people of color. Microaggressions are subtle behaviors that have a harmful effect on any marginalized group. 
Many players involved with the new council say they have seen such behavior from fans, teammates and even coaches. 
"I was often mistaken for my other Black teammate because we played the same position," said Joshua Blair, a native of Matterson, Illinois, and a senior middle hitter on the Red Flash volleyball team. 
Other players have seen behaviors far worse than that. 
"On the road, fans kept calling me the N-word, and it was never addressed," said one EIVA player who asked to remain anonymous.