Schwab Legacy Lives on in Loretto
Interview with Randall Frye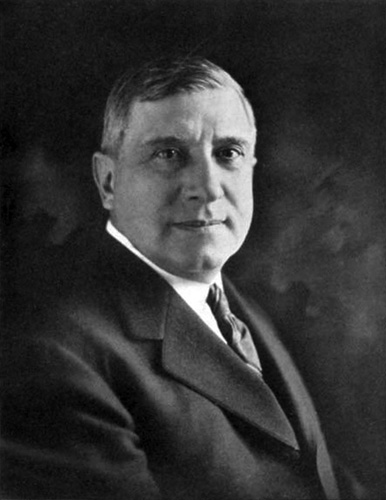 Hang on for a minute...we're trying to find some more stories you might like.
As Saint Francis students, many of us do not know much about Charles Schwab.
Most of us are aware that the mansion across from campus belonged to him, and many of us have walked through his gardens.
We also know that the Shield's School of Business is in the Charles Schwab Building, but we don't know much more than this about this incredibly wealthy man who graduated from the College Among the Pines.
Schwab was born in 1862 in Williamsburg, Pennsylvania. In his early childhood, he moved with his parents, John and Pauline, to Loretto. He was the oldest of nine children and came from humble origins. He married Emma Eurana on May 1, 1883.
The college education that he received at Saint Francis in the 1870s was roughly the equivalent to a high school education today. He was very intelligent and his first job was at a local grocery store.
Schwab's life changed when he met Captain Bill Jones, who was a close friend of Andrew Carnegie. He met Carnegie shortly after the Homestead Steel Strike in 1892 and the Pittsburgh businessman was impressed by Schwab's work ethic. Carnegie, who was approaching retirement, eventually appointed Schwab president of the Carnegie Steel Company.
Schwab worked with J. Pierpont Morgan to combine the two men's companies around 1900. He became the first president of a billion-dollar corporation, U.S. Steel.
Carnegie became a millionaire through the early 1900s, a booming period for the U.S. steel industry. He earned a significantly higher salary than even U.S. presidents at that time.
Through the 1920s, Schwab spent an incredible amount of money. It was during this time that construction of the mansion that is now the retirement home to many Franciscan T.O.R. priests began. He had another mansion, Riverside, in New York, but throughout the summer he liked to spend time to Loretto.
Schwab owned 1,000 acres of land across the street from Saint Francis. History has it that when he hired a company to move one of his houses, he told the workers that he would place a full wine glass on one of the tables in the house. If the wine glass was untouched after the house's relocation, they would receive a bonus.
Due of his excessive spending, lavish lifestyle and the collapse of the U.S. economy during the Great Depression, Schwab became bankrupt. His wife, Eurana, died in January of 1939 at the age of 55 and left Schwab became overwhelmed by loneliness. He died shortly thereafter, in September of 1939 in New York.