NCAA Student-Athletes Deserve Some Type of Compensation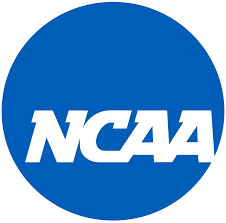 Collegiate student-athletes are often overwhelmed with the pressures of consistently keeping up with their academic, athletic and social lives. This doesn't even include setting aside time for proper sleep and nutrition.
Because of these rigorous demands, collegiate athletes should receive compensation to make up for the job opportunities that they miss while going to school.
Many people believe that student-athletes should be considered students first and athletes second, and, therefore, not receive compensation for competing in college.
Others argue that many college athletes receive a free education and that should be adequate compensation. However, both the NCAA and many universities are generating large profits because of these athletes.
Shouldn't the NCAA's student-athletes benefit from their own success as well?
Take, for example, the NCAA men's and women's basketball tournaments. The NCAA generates around $900 million during these tournaments, which accounts for around 90 percent of its annual revenue; however, the athletes participating in these games, such as Duke's Zion Williamson and Notre Dame's Arike Ogunbowale, do not receive any compensation.
These athletes and others are directly responsible for the NCAA's huge influx of cash each year. According to the NCAA, about 96 percent of this money flows out into the conferences represented in the tournament, and this money is distributed based on each school and conference's performance.
For smaller conferences, like the Northeast Conference of which Saint Francis is a member, this money can account for as much as 70 percent of the league's annual income. Basically, the better a league does in the tournament, the more money it receives.
Leagues then share this money with member schools. The schools are receiving this revenue because their athletes, or another member school's athletes, participated in the NCAA Tournament.
The athletes, who have to perform and put their bodies and minds on the line, receive not a penny. Yet, these athletes are the ones generating interest in their games and revenue for their schools.
The amount of compensation an athlete receives should be based upon how his or her team performs in conference play and in the national tournament. The schools should not be receiving all of this cash. Student-athletes are being overworked and their universities are being rewarded for it.
The NCAA needs some type of compensation package for its student-athletes.
"The NCAA makes so much money off of their kids, and they put ridiculous – absolutely ridiculous – restrictions on everything that they can do," said Green Bay Packers and former University of California quarterback Aaron Rodgers.
This model needs to change.
Leave a Comment