ROTC provides students opportunities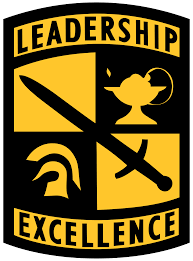 Hang on for a minute...we're trying to find some more stories you might like.
ROTC, or Reserve Officer Training Corps, has been around for more than a century and ROTC programs can be found at over 1,700 colleges and universities across the nation.
The program prepares young men and women to become officers in the U.S. military.
ROTC and military science programs were introduced at Saint Francis in 2009. SFU awards financial aid to all students involved in ROTC if participants complete the program's curriculum.
"There are a lot of scholarships available from two years to four years that pay full tuition," said student Tyler Glunt, who participates in the program.
"Once you are contracted, you get a book stipend and get paid once a month."
The goal of SFU's ROTC program is to make sure that participants are prepared to meet the unique needs of the U.S. Military.
Saint Francis' ROTC program has a partnership with Indiana University of Pennsylvania.
"IUP is sort of like the main school, then there are sister schools here at SFU, Mount Aloysius and the University of Pittsburgh in Johnstown," said Glunt.
Saint Francis students involved in the program must participate in certain activities at IUP, including training exercises.