Red Flash Men's, Women's Cross Country Teams finish runner-up at NEC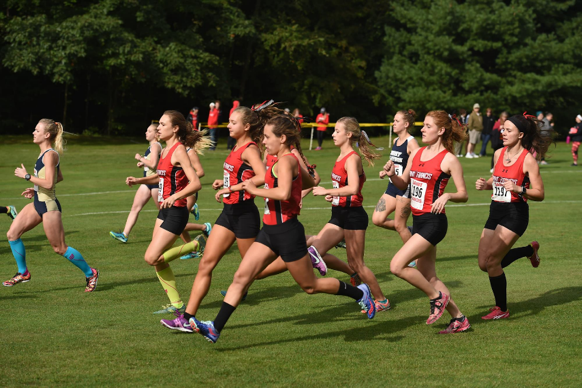 The SFU men's and women's cross country teams both finished second at the Northeast Conference Championships at Bryant University on Oct. 27.
"Everyone had a great race and we had a lot of personal bests this weekend, even with the course in bad condition from all the rain," said senior Hannah Dorian. "It was difficult to get moving at a good pace since the ground was so soft, and it was cold, wet and rainy, but everyone pulled through with a good time."
Dorian placed second in the 5-kilometer race with a time of 18.14.5, 12 seconds behind the first-place finisher.
"I'm incredibly proud of our women. They worked as a team and executed their race plan to perfection," said head coach Doug Hoover. "We talked about looking for opportunities to be courageous in the race and to take them. The women did that."
Griffin Molino, a junior on the men's team, placed third in the 8-kilometer men's race with a time of 25.53.5. Molino finished 9 seconds behind the medalist on the men's side.
"Griff Molino was very poised throughout the race and closed strong to get on the podium," said Hoover. "He's got a bright future here, as he is finding his stride now.
"This sets us up well for the NCAA regional meet in two weeks. I'm excited to see what we can do there."
Leave a Comment