Slate of St. Patrick's Day events scheduled for this weekend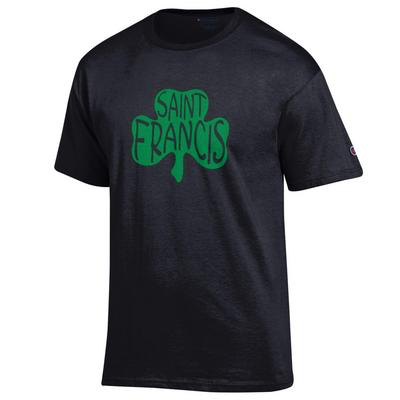 Hang on for a minute...we're trying to find some more stories you might like.
St. Patrick's Day celebrations kick off Friday at Saint Francis with a weekend full of on-campus activities for students.
On Friday, the Gamma Sigma Sigma Sorority will host a Rock-a-Thon in JFK Lounge.
Throughout a 12-hour period, the sisters will sit in rocking chairs while raffling off baskets and selling food. All proceeds will go to the Second Chance Foundation.
"The event started four years ago to benefit one of our sisters who was diagnosed with cancer," said MaryCatherine Horne, a sister of Gamma Sigma Sigma and Student Activities Organization president at SFU.
"Unfortunately, she passed away shortly after the event, but we've continued to do it," she said.
Beginning at 9:30 p.m. in JFK Lounge on Friday, shamrock shakes will be available and Matt Otis, an indie-acoustic singer-songwriter, will be performing.
A St. Patrick's Day-themed "green brunch" will be served in JFK Lounge on Saturday from noon until 2 p.m. Students can also make paper flowers and vases during this two-hour slot.
Paintball will take place on the campus mall from 5-9 p.m., weather permitting. This activity will move to the auxiliary gym in the event of bad weather.
"Doug's Dawgs" are making their way back to campus on Saturday. The popular Altoona hot dog vendor will be located outside of the Stokes Center from 6-9 p.m.
"Doug's Dawgs is always a crowd pleaser," said Student Activities Coordinator Luke Trotz.
"Food is always a hit over St. Patrick's weekend," he said.
The student musical "God of Carnage" will be performed Thursday through Saturday at 7:30 p.m. in JFK Auditorium, with an additional performance at 2:00 p.m. Saturday.