Red Radio Podcast Center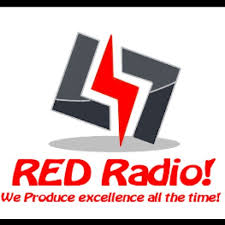 Red Radio – Saint Francis' audio source for music, news and commentary – has partnered with the Troubadour.  Visit the "Red Radio Podcast Center" to tune into your favorite music, find out about campus happenings, and listen to the Red Radio Team's latest musings.
Red Radio's newest program is "Do You Like That?"  The program features the musings of hosts Danny Bell (left in photo above) and Sam Kimmel (right).  In installment number three, listeners will hear Bell and Kimmel share their picks for this season's World Series, as well as discuss whether the Pittsburgh Pirates should keep or trade Andrew McCutchen during the offseason.  The hosts discuss the realities of college life (Danny likes waving to people on campus), offer advice on relationships (maintaining and ending them responsibly), and share some tips on what you can do during your college years to increase your opportunities at landing a good job after graduation.  Click on play button in photo above to listen now.
https://soundcloud.com/user-640462871-767951122/the-hope-beat
Podcast by Emma Catalano (April 11, 2016)
https://soundcloud.com/user-640462871-767951122/life-behind-the-mask
Podcast by Emma Catalano (April 19, 2016)