SFU to Host Sideline Cancer Chapter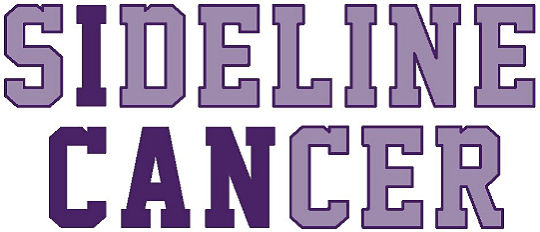 Hang on for a minute...we're trying to find some more stories you might like.
The Colleges Against Cancer (CAC) student organization at SFU has announced a new initiative, with a more concentrated focus on cancer awareness and advocacy. This initiative includes bringing a Sideline Cancer chapter to the University, making Saint Francis the first school in the country to sponsor a collegiate chapter of this organization.
The purpose of the initiative is to raise funds for members of the University community who have cancer or who are caring for a relative or friend who has cancer.
Sideline Cancer was founded by the Greg and Cathy Griffith Family Foundation, which has roots in Hollidaysburg. The foundation is an organization focused on cancer awareness; connecting patients, families and communities; offering hope; and funding a cure.
The foundation was launched after Greg Griffith was diagnosed with stage IV pancreatic and liver cancer and passed away after losing a 19-month battle. His wife, Cathy Griffith, along with their two sons, have continued the foundation following Greg's death.
In addition to being the first college or university to sponsor a Sideline Cancer chapter, Sideline Cancer already has close roots with the University.  Associate professor of communications Brent Ottaway knows the Griffith family well and has been heavily involved with the organization, as has his family.
"Brent's children, Luke and Amanda, were the spark that ignited this entire journey to Sideline Cancer," said Cathy Griffith.  "It was (these) two young college students that offered Greg hope in our darkest hour.
"Over the course of these past four years, it was a collaborative effort of many students that created Sideline Cancer."
From Staff Reports and Saint Francis Office of Marketing and Public Relations