Catholic Daughters to be Commissioned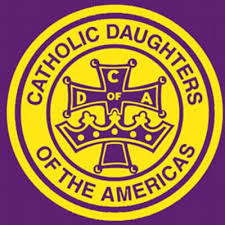 The Catholic Daughters of the Americas, an international sorority for Catholic women, will be "commissioned" on Sunday, Nov. 22 at 11:30 a.m.
The Catholic Daughters of the Americas is an international sorority of Catholic women who serve the community. According to the Catholic Daughters official website, the organization's motto is "unity and charity."
Sunday's mass at the University chapel will proceed as usual until after the homily, when the commissioning will begin.
Angela Taylor, a fifth-year occupational therapy major, will be present at Sunday's mass for the commissioning. Taylor explained that after the homily, "all the new members will come up, receive a blessing, and receive membership pins."
A business meeting to elect officers and a reception for inductees and their families will follow the mass. Both will take place in the museum.
Emily Smith, a freshman nursing major, is the only candidate running for regent – or president – of the court, and is likely to be elected to this position. The court will be known as Our Lady of Loretto Court 2702.
"We will be the first college court in the state of Pennsylvania and the 13th in the U.S.," said Smith.
During the commissioning portion of the mass, there will be a call for any others who wish to come forward to join. Any female students who are Catholic are welcome to join the group.
Angela Balog, a management instructor at SFU, will serve as adviser for the court. She hopes to send several members of SFU's new court to the next national convention for the Catholic Daughters, which will be held in Pittsburgh next summer.
"We are hoping, at that meeting, to get the rest of the campus court representatives together so we can get a bylaw change pushed through," Balog said.
"Only full-time students can be members of this court, and we are trying to push a bylaw change so faculty, staff and anyone associated with a university can become members."
Leave a Comment