Ambialet Students Startled But Safe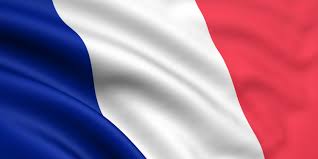 Hang on for a minute...we're trying to find some more stories you might like.
Paris became the center of global attention last Friday following the latest incident of mass terrorism.
At least 129 people were killed and more than 300 people injured in Paris. The deadly attack took place at the Bataclan Concert Hall, where gunmen killed at least 89 people who were attending a show performed by the American rock band, Eagles of Death Metal.
Other attacks took place at various Paris restaurants and explosions hit the area surrounding the Stade de France, where an international soccer game between France and Germany was taking place.
The evening saw what some are claiming is a change in the tactics of terrorists. The latest concern is that terrorists will target "soft spots" with low security, such as concert halls, restaurants and shopping malls.
The Paris attack comes in the wake of a series of other terrorist attacks that have hit primarily Middle East targets through 2015 and killed more than 700 people. ISIS has claimed responsibility for the majority of the attacks.
None of the Saint Francis students or staff who are a part of the study-abroad program in Ambialet, France, were in Paris last Friday.
"The Paris attack took place the night before our students were to return to Ambialet after two weeks of travel, including almost a week in Paris," said Brent Ottaway, an associate professor of communications who is teaching in Ambialet.
Saint Francis has offered study-abroad opportunities in France since March of 2008. Since then, more than 200 students have taken advantage of the opportunity.
"This trip was, in part what life is all about – meeting and befriending a multitude of great people while sharing the vast, magnificent world we live in," said Josh Luciew, a junior physician assistant major who studied in Ambialet in the spring of 2015.
"The attacks are devastating, no matter if you've been there or not, but since I have been able to meet the sincere, caring residents of France, it's especially heart-wrenching."
The students who studied in Ambialet in the spring of 2015 were also in France during a time of terrorism. They landed in Paris in the midst of the Charlie Hebdo shooting, which took place in early January.
The staff in Ambialet corresponded with the study-abroad students' parents and SFU administrators, making sure everyone knew that all the students were safe.
"Some students are freaked out about the things going on and traveling anywhere else for the semester," said Jenna Hammond, a sophomore physician assistant major who is currently on the study-abroad trip.
"I can't be afraid to do the things I want to do because of these events. Living in fear of the people doing this is exactly what they want us to do."