Church and State and National Politics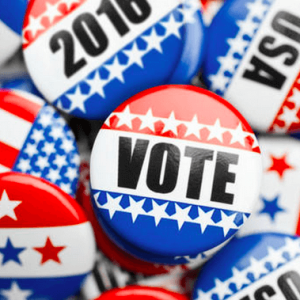 Note: This is the first in a two-part editorial examining the Catholic candidates seeking the presidency in 2016.

Catholics are immersing themselves into national politics, for better or worse, and have the potential to change our nation's history. The Catholic candidates vying for the presidency have differing views on various issues.
Which candidate best aligns with the teachings of the Catholic Church?
The United States was founded by men of various Protestant faiths. Catholics used to constitute a small minority of the nation's population. And while the population of Catholics in the United States has steadily grown since America's founding, Catholics remain a minority.
Catholics are also a minority in national politics. Most people know our first, and thus far only, Catholic president was John F. Kennedy. He was not, however, the first Catholic to seek the presidency.
Al Smith, a Democrat from New York, was the first Catholic to run for president in 1928. After eight years of Republican control of the White House, Smith believed the American people were ready for a Democrat to assume the presidency.
Stephen F. Schneck, director of the Institute for Policy Research and Catholic Studies at Catholic University, said in an interview with the Catholic News Service that Smith lost "because he was Catholic." Smith was "unable to cross denominational lines," noted Schneck.
Kennedy was successful because he crossed these lines. In part because of his success, more Catholic candidates have entered national politics.
This election cycle's presidential race offers the largest pool of Catholic candidates in U.S. history. Seven candidates describe themselves as Catholic. Among the Republican candidates, Jeb Bush, Chris Christie, Bobby Jindal, George Pataki, Marco Rubio and Rick Santorum are Catholic. In the smaller field vying for the Democratic nomination, Martin O'Malley is the lone Catholic (Joe Biden would have made it two if he had entered the race).
Leaders in the Catholic faith have pushed for reforms for the betterment of humanity since the church's founding. Some of the issues that church leaders have consistently spoken out on over the years are foreign policy, the environment, abortion and same-sex marriage.
On foreign policy, the Catholic Church has consistently taken a strong stance against war, but does make an exception for "just war," provided it is only turned to as a last resort.
Rubio and Santorum are the two candidates with the most experience regarding foreign policy. Jindal, Bush, Christie, Pataki and O'Malley have little to no experience in this area.
All of the Catholic Republican candidates have views that contradict some of the teachings of the Catholic Church with regards to foreign policy. Most of them believe in aggression toward certain countries and groups in order to "keep peace" with those countries.
O'Malley has largely avoided sharing specifics regarding his foreign policy outlook. At a campaign stop in Des Moines, Iowa, in late October, he told the audience "I believe we need a foreign policy of engagement and collaboration with like-minded people around the world. That's going to require new alliances."
Leave a Comment