Counseling Center Hosts Suicide Prevention Session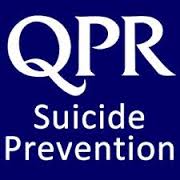 Hang on for a minute...we're trying to find some more stories you might like.
Students were given tips on how to spot the warning signs of a person who is suicidal at a "QPR" Gatekeeper Training session on Oct. 26
The event was sponsored by SFU's Counseling Center.
"We know that, from statistics and research, that suicide is the second leading cause of deaths for the college student population," said counselor Susan Obarsky, who coordinated the event.
QPR stands for question, persuade and refer. Students were provided tips on ways to recognize a person experiencing suicidal thoughts.
Obarsky said that the majority of individuals who have died from a completed suicide were not involved with any type of formal treatment.
"People aren't coming to get help," said Obarsky. "This is a way for us – as community members – to reach out to them and get them the help they need."
Freshman psychology major Gabrielle Beck participated in the training session.
"I think it is great that the training is offered to students," said the Johnstown native. "Having students on campus trained in suicide prevention could potentially be life-saving for their peers."