Invest-In-Success Competition on Horizon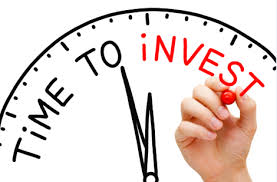 Hang on for a minute...we're trying to find some more stories you might like.
Invest in Success, an entrepreneurial competition for students, will he held Nov. 19 at 6:30 p.m. in DiSepio 213.
Based on the popular TV show Shark Tank, SFU students will have the opportunity to pitch business ideas to a panel of judges, who may then award up to $2,000 to help them launch their entrepreneurial ventures.
The first round of the contest required a brief written application that explained the proposed business idea. Six to eight of the applications will be selected for the final competition Nov. 19.
"Invest in Success serves as the birthplace of many of Saint Francis University's most sound and progressive entrepreneurial ideas," said junior John Hazenstab, SFU's Enactus Club president. Enactus is co-sponsoring the event with the University's School of Business.
"It encourages outside-the-box thinking and shows students that creating their own business is quite possible."
According to Randy Frye, Dean of the School of Business, the contest was created six years ago in order to stimulate creativity, innovation and an entrepreneurial spirit among talented students, regardless of their program of study.
Funding for the program comes from the Dr. Albert A. Zanzuccki Endowed Chair in Business Administration Program.
According to Nicole Bauman, associate director of SFU's Graduate School of Business, 17 students have applied for this year's competition. The business ideas range from healthcare products and fitness apps, to utensils and car gadgets.
The School of Business recently announced a new field of study in entrepreneurship, in part because of the popularity of the Invest-in-Success competition.
The inaugural Invest-in-Success champion, Dimples, has gone on to win other awards after getting its start in the SFU contest. Dimples is a special print font that reduces the consumption of ink in printers.