Psychology Club Hosts Film Viewing, Discusses Mental Health Issues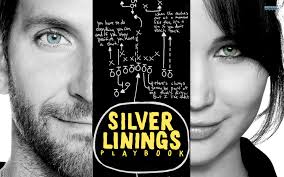 Hang on for a minute...we're trying to find some more stories you might like.
The Silver Linings Playbook, an Academy Award-winning film starring Bradley Cooper and Jennifer Lawrence, portrays a man's struggles to adjust to life after a stay in a mental institution.
The film was screened and then discussed by a group of students and faculty at an event hosted by SFU's Psychology Club on Oct. 27.
Sabrina Palguta, a junior psychology major from Cresson and Psychology Club president, chose the film for the viewing session.
"I thought the personality traits of the characters were realistic, and you could tell everyone was struggling," she said. "It really opens your eyes."
The discussion, led by assistant professor of psychology Olivia Pethtel, centered on the audience's reaction to the issues portrayed in the film, as well as the importance of talking about mental illness.
"For a lot of years, we kind of pushed mental illness away from society," said Pethtel. "Now we've become more aware and accepting of disorders."
Melanie Gonzales, a senior psychology major from Jersey City, New Jersey, was viewing the movie a second time, this time with a more critical eye.
"I saw more of the little details of these disorders, like the bipolar and the OCD," she said.
Palguta said the Psychology Club intends to show more films and hold more discussions of psychological issues.
"I think more people should see these movies, but the main thing is having the discussion about them," said Gonzales. "These are subjects that are difficult for people to talk about.
"They don't have to be comfortable with it, but it will make a difference to bring awareness to these issues."