Don't Expect Major Awards for Bucs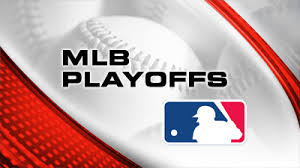 Hang on for a minute...we're trying to find some more stories you might like.
The Pittsburgh Pirates do not have the National League's Most Valuable Player, Manager-of-the-Year, or even Rookie-of-the-Year.
The Bucs clinched their third playoff berth in as many years on Sept. 23 and, at press time, are still in contention for the National League Central title.
Though fans have criticized manager Clint Hurdle for years, his mistakes are glaring in 2015.
While Hurdle has been more open to using advanced statistics and analytics, he has shown this season that he is still set in his ways in some aspects.
The Pirates' closer, Mark Melancon, has had a terrific season. In addition to earning his second All-Star Game nod in July, he has set a franchise single-season record for saves while keeping his earned run average below 2.00 for most of the season.
Although he has had some hiccups and has not been striking out batters as regularly as he did earlier his career, Melancon has been elite out of the bullpen in 2015. However, 50-plus saves could translate into more than holding a lead for an inning.
Not recognizing this is Hurdle's biggest flaw. While competing in baseball's toughest division, it's puzzling why he fails to go to his relief ace in tight games where his team doesn't have the lead.
The Pirates' MVP – as has been the case for several years now – is Andrew McCutchen. This almost goes without saying. His name will not be in the NL MVP discussion, but McCutchen has the chance to extend his streak of a .300/.400/.500 (batting average/on-base percentage/slugging percentage), which began in 2012.
If there is one reason why McCutchen will not be considered for the award, it's Washington's Bryce Harper. Entering the final week of the season, Harper leads the National League in all three slash categories with a line of .336/.467/.658.
The Pirates' only realistic postseason awards candidate will not finish the season with the team. Jung Ho Kang was signed out of South Korea last winter and was a fantastic fill-in when regulars Josh Harrison and Jordy Mercer went down with injuries. So much so that he forced Harrision out of regular third baseman duties upon his return.
Along with the fact that he is 28 years old and played several years in his native Korea, Kang's late-season injury all but decided the winner of the National League Rookie-of-the-Year.
Most players can't justify striking out close to 200 times in 150 games, but the Cubs' third baseman Kris Bryant can. In his first Major League season, Bryant lived up to the hype, mashing 25-plus homers and knocking in 100-plus RBI. This after spending the first two weeks of the season in Class AAA Iowa.
If you haven't noticed, there is a trend here. The Cubs could potentially finish the season winning two of these three major awards, not to mention their Cy Young Award candidate Jake Arrieta. For the season, his ERA is 1.82, and he is the only 20-game winner in the league.
Arrieta is just one of the faces in what could be the tightest NL Cy Young race of all time. Clayton Kershaw of the Dodgers continues to dominate. He has 281 strikeouts in 220 innings at press time.
I think Kershaw's teammate, Zach Greinke, is most deserving of the award. Despite lacking in the strikeout department, Greinke has been consistently dominant all season long, which shows in his 1.65 ERA.