Author Reads from Works at Museum Event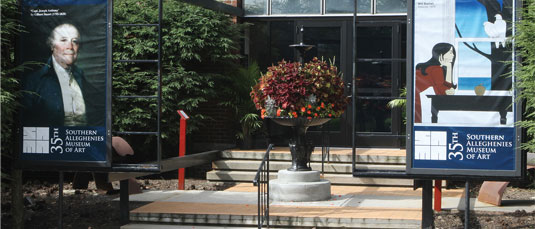 Hang on for a minute...we're trying to find some more stories you might like.
Wendell Mayo visited the Southern Alleghenies Museum of Art on Sept. 23, reading two short stories for those in attendance.
The visiting author has published four short story collections: "Centaur of the North"; "B. Horror and Other Stories"; "In Lithuanian Wood"; and "The Cucumber King of Kedainiai."
"The Cucumber King of Kedainiai" was published last year and received the 2012 Subito Press Award for Innovative Fiction.
Mayo's work has been reviewed by The New York Times.
"I liked the flow of it all," said senior physician's assistant major Emily Heckman. "His short story had a lot of ideas that came together really nicely, (something) a lot of other people couldn't have done."