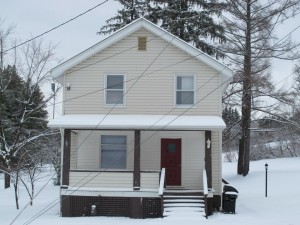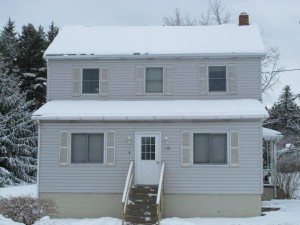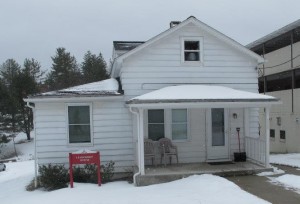 Two new housing options will be available to students wishing to live on campus.  Saint Francis University is continually seeking opportunities to increase the Franciscan presence on campus. The new housing is specifically designed to assist and encourage students to live out their college career in a stronger faith-inspired community.
In an effort to accomplish this, both house themes are based on Scripture and will have Christian Faith at their center.
"We give God all the Glory for the creation of these houses," said Assistant Director of Residential Living Shawn Lehman. "He's truly been working in so many ways to make these houses happen."
Matthew 25: 34-45 will be the main focus in the Assisi housing. Students living in Assisi housing will plan and participate in community service projects.
Assisi housing will also be modeled after Saint Francis of Assisi who had a humble and generous attitude to give back to the community in which a person lives.
F.I.S.H housing will focus on Luke 10:27. This housing option will be provided to those students who are excited about the Christian Faith, along with those who want to grow as Christians. The main purpose of F.I.S.H will be to allow students to have spiritual growth amongst its members and across campus.
Beginning in the fall semester of 2014, The Assisi House and F.I.S.H (Faith Inspired Student Housing) will be available to students. All students will have the chance to apply as there will be no minimum credit requirements. The old leadership house will become the new Assisi house, and the two St. Peter houses will be transformed into the male and female F.I.S.H housing.
Even if students do not have the opportunity to live in the houses, there are still ways to experience spiritual growth and become involved with the Christian Faith.
"We hope that these houses can truly make a difference in the faith environment at Saint Francis," said Lehman.
Applications can be found in students' e-mail inboxes or picked up in the main Residence Life Office (Padua 227).  Applications are due January 24th at 4 p.m.; they may be dropped off in the main office or to Shawn Lehman in Christian 202.
If students have any questions on how to apply or to require more information about the housing, contact Shawn Lehman at SLehman@francis.edu.