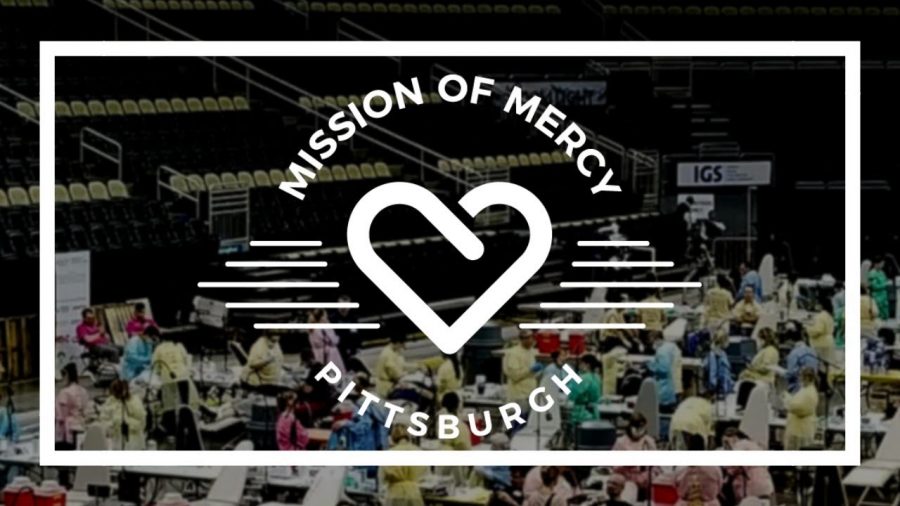 Ten students and several faculty members participated in this year's "Mission-of-Mercy" dental clinic at the David Lawrence Convention Center from Oct. 22-23.
Volunteers at the two-day event offered free dental care services to more than 1,000 under-insured Pennsylvanians. These services included cleaning, restoration, extraction, root canals and installing partial dentures.
Associate Professor of Spanish Larissa Clachar, Physician Assistant majors Julie Hart, Rachel Ronczka, Bella Tuttoilmundo and Lindsay Schank, and Public Health major Kimmy Deighan were among the members of the University community who volunteered at the clinic.
Tuttoilmundo served as a translator at the clinic.
"I spoke more Spanish than I did English, and both patients and doctors were so thankful that translators were there to help them communicate," said Tuttoilmundo.
"I got to translate physical exams, dental checkups, talk to patients on the way to stations, and help translate with procedures as well."
Roughly 300 people lined up overnight before the first day of the clinic to get into the convention center when the doors opened at 6 a.m. on Oct. 22.
Professor of English Tim Bintrim, who also volunteered at the clinic, served as a patient escort and said he was often asked to find Hart in order for her to translate Spanish into English for a patient.
On Friday, Hart spent several hours translating for an octogenarian from Venezuela.
"Volunteering on the Pittsburgh Mission-of-Mercy trip was such a great experience," said the sophomore PA major. "The environment was friendly and I enjoyed getting to meet and help so many people."
Services were provided over the two-day clinic to adults and children ages 2 and older. Full vaccination or a negative COVID test were required by all who attended the clinic.
"I was surprised at the sheer number of people that we were able to provide care for, and how efficient and well organized it was," said Hart.
"I didn't realize that there was such a need for dental care, but I felt like we were able to truly make a positive difference in many people's lives."
Senior Biology majors Ben Kurtz, Kiylee Mizera and Josie Carr also volunteered at the clinic. They assisted a team of six dentists in assessing patients' needs.
By the second day, these students were assisting with tasks that are usually performed by second-year dental students.
The mission trip for the SFU students and faculty who participated was sponsored by Frank Embon, Class of 1959.