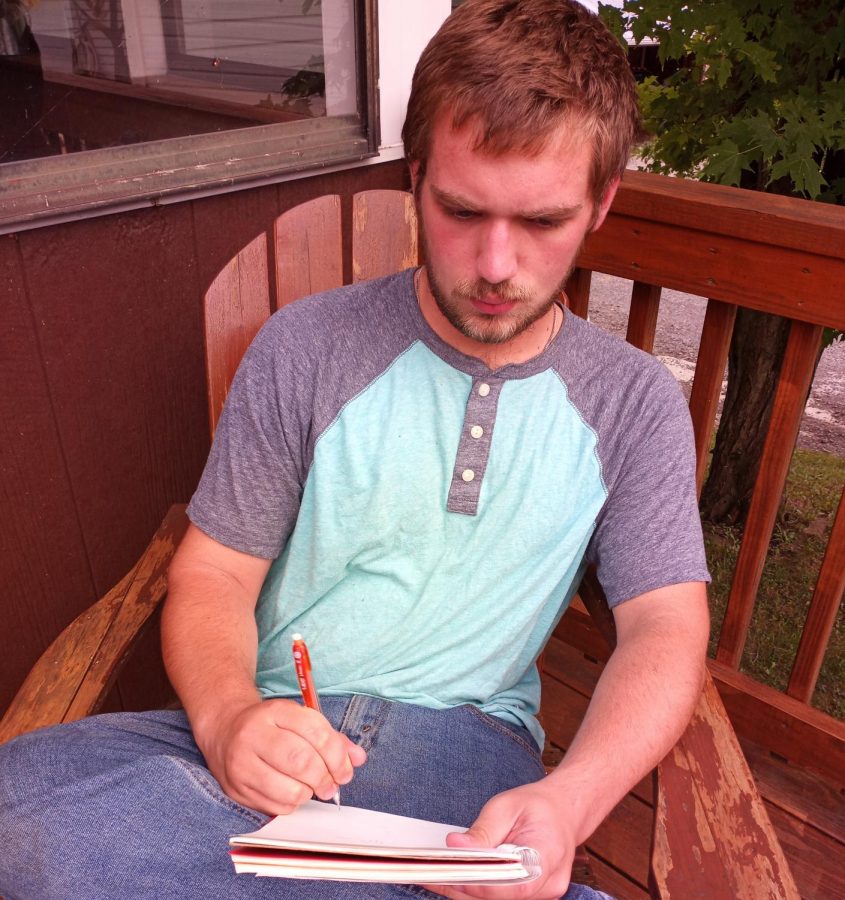 Scott Riner, a junior English major and Communications minor, has been appointed editor of the Troubadour, Saint Francis University's student news outlet.
"Scott is very strong writer and a talented editor, with a creative streak regarding the printed word," said Professor of Communications Pat Farabaugh, who serves as faculty advisor of the Troubadour.
"He brings a broad skill set to our editor position and we are fortunate to have him stepping into this important role."
Riner previously served as a writer on the Troubadour staff. He has also been published in Hometown Roots Magazine and the Delta Epsilon Sigma Journal.
In addition to his editor responsibilities with the Troubadour, Riner serves as a tutor at Saint Francis' Writing Center. The Dysart native is also president of SFU's Literary Club.
A published fiction and non-fiction writer, Riner wrote, co-directed and performed in a murder mystery that benefited the Patton Public Library.
He has also presented his academic research at multiple national conferences, most recently at the Willa Cather Conference in Red Cloud, Nebraska.