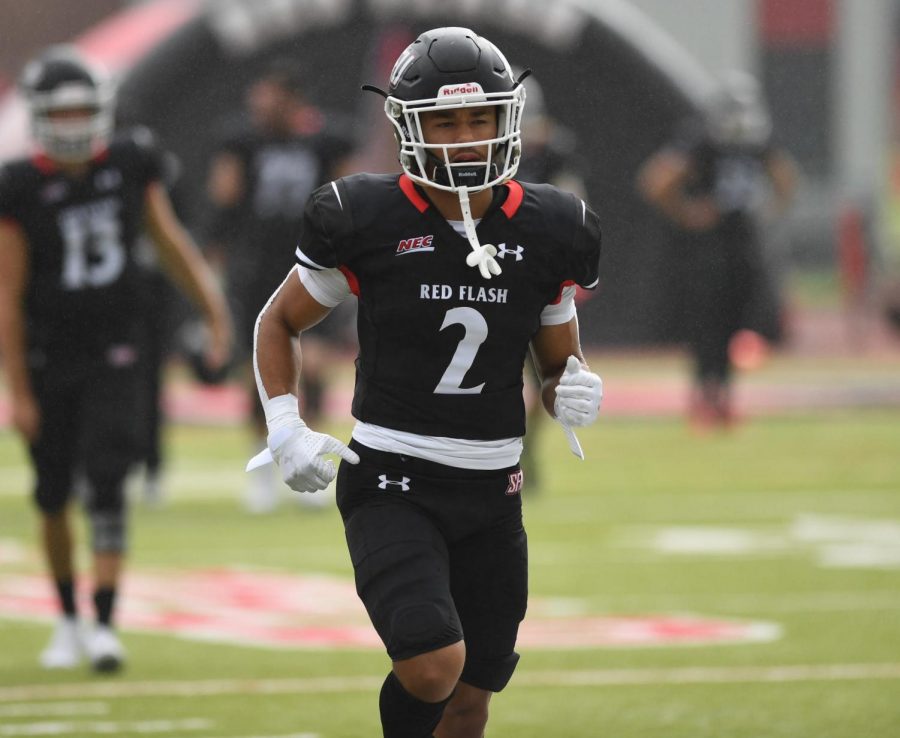 The football team continues spring drills in anticipation of the 2021 fall schedule.
"It's exciting," said redshirt freshman Donnell Brown. "It has been a long time since we've played actual football.
"To finally be able to put pads on after almost two years is awesome. I'm so grateful to be back."
Redshirt junior Sameer Parks agrees with his teammate.
"Spring practice has been absolutely great," said Parks. "The entire team has been competing and getting after it day in and day out."
While most of the players on the team are grateful to be back out on the practice field and excited to finally line up against someone – even if it is a teammate – others are itching for the 2021 season-opener against Eastern Michigan on Sept. 3.
"It feels amazing, but to be honest, we can't wait to compete against other teams and show them what we're made of," said redshirt freshman Sebastian Benjamin.
The Red Flash will compete in their annual spring game on April 18.