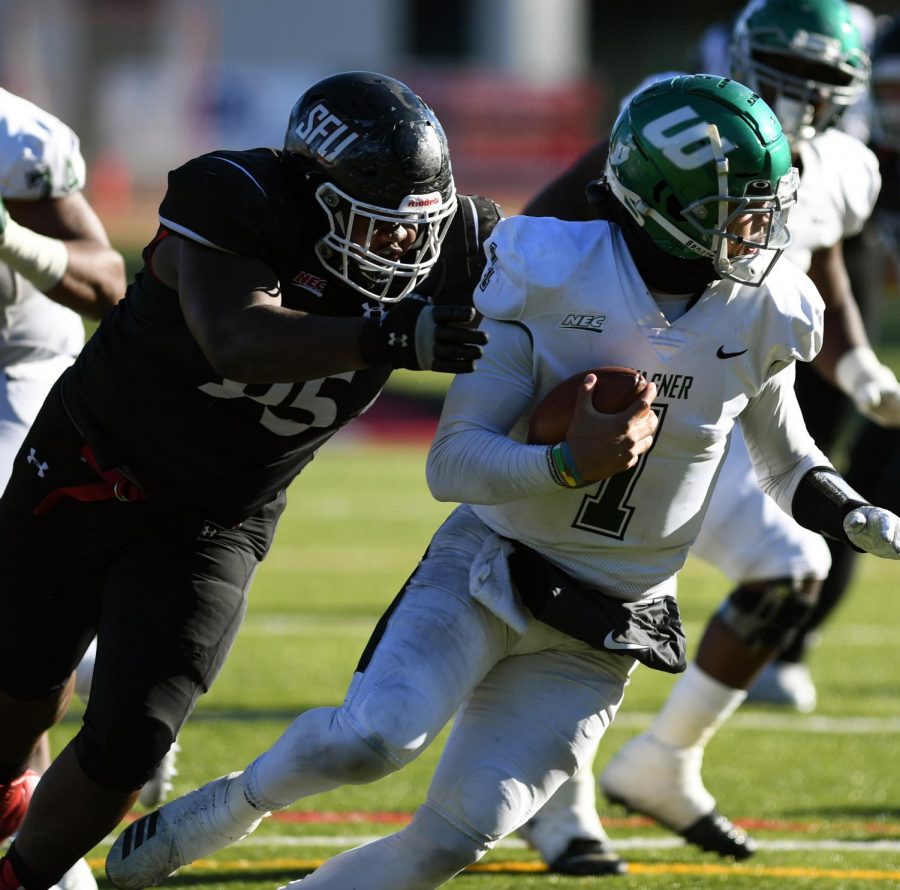 As other Northeast Conference teams gear up for their abbreviated spring seasons, the Red Flash football team is gearing up for spring practices.
Earlier this semester, the SFU Athletics Department announced that the University would opt out of any official spring competitions involving its fall sports teams.
While the football team won't be competing for an NEC championship this spring, players on the squad are still excited for the opportunity to practice.
"Not being able to actually have a meaningful practice really showed me how much I need and love the game," said redshirt junior Tre'Quan Dorsey. "I felt out of place."
Freshman Di'Moni Dickerson is also looking forward to getting back onto the football field.
"I feel excited to be able to step on the field and start my college football career," said the first-year tight end from Glenarden, Maryland. 
"After months of lifting and running, I am pumped and ready to play."
The players aren't the only ones ready to get out on the practice field.
"I'm extremely excited for spring ball, because we finally get a chance to coach these guys," said linebackers coach Ben Bruni, who returns to SFU as a first-year coach. Bruni enjoyed a standout playing career at Saint Francis at the position he now coaches. 
"I was only away from the game for two years, but I missed it. I'm fired up for this spring." 
The team's first practice is Saturday, March 13.