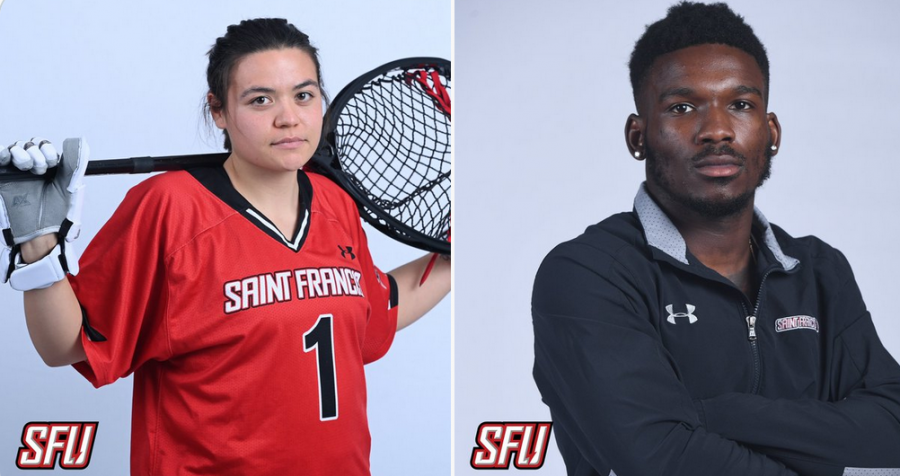 Last month, student-athletes Chris Frederick (track and field) and Elyssa Enrique (lacrosse) attended an NCAA Division I Student-Athlete Advisory Committee Conference. 
The conference was held via Zoom.
The mission of the Student-Athlete Advisory Committee is to enhance the total student-athlete experience, including athletes' well-being and image. The organization seeks to create an inclusive student-athlete environment and engagement opportunities are available at the national and local levels.
During the conference, participating student-athletes were provided updates on the current happenings within the NCAA.
"It was different not being able to interact and go into deeper conversations (because of Zoom), but we all still shared heartfelt experiences and hardships that helped us grow and realize our calling to become leaders," said Frederick, a senior Social Work major. 
During the conference, the student-athletes discussed their campuses' COVID precaution measures, as well as the importance of mental health. 
"Overall I think it was empowering to learn that our voices are being heard, and see things begin to be put in action," said Enrique, a junior Health Science major.