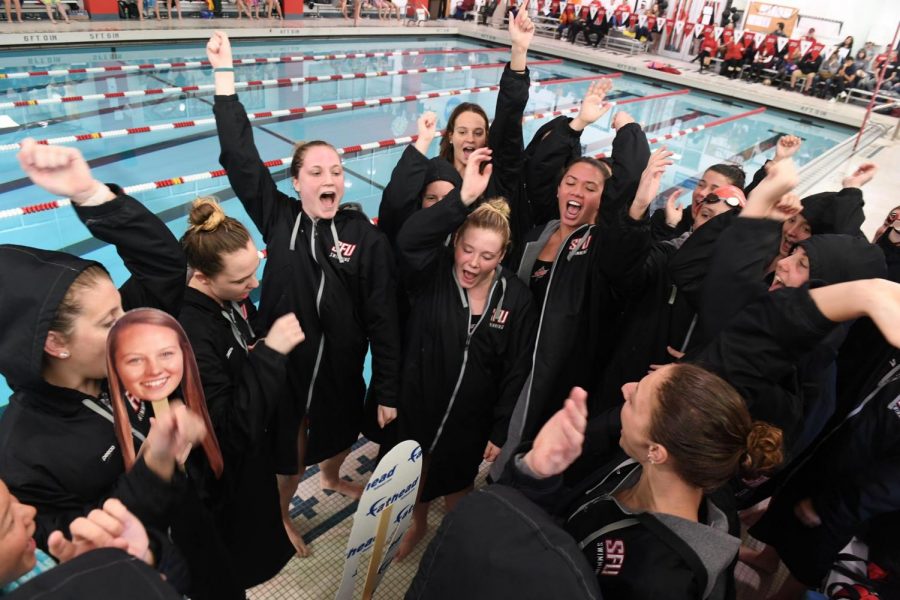 The swim team traveled to East Nassau, New York, on Tuesday night for the Northeast Conference Championship that began on Wednesday. 
The meet will run through Saturday evening at the Nassau County Aquatic Center. It will consist of six sessions, with preliminary heats in the morning and finals raced at night. 
"We have been preparing all season for this meet. The swimmers have done everything they can do to be ready physically," said head coach Phil Hurley. "I think the team is going to swim really fast and we are going to have a great meet."
Despite not having a diving team, the Flash fared well at the NEC finals last season, finishing third. 
"Not having diving puts us at a competitive disadvantage in the team score," said Hurley. "Teams with diving can score in two events that we cannot."
The team has positioned itself well, with strong times throughout the season. Senior Sabrina Bowman is ranked first in the 100 butterfly entering the NEC Championship, with sophomores Amelia Laudenbach and AB McCullough, and senior Karilyn Quon ranked third in their respective events. 
"NECs is definitely my favorite meet of the year," said junior team captain Jess Rupp, a medalist at last year's conference meet. "Not only because it's our championship meet, but it's also where our team comes together as a family. 
"I can't wait to cheer as loud as I can and watch my teammates swim super fast." 
The relay teams also hope to make an impact for the Flash. Wednesday night will feature the 200 medley relay finals, with Emelia Cronshaw, Erin O'Neill, Bowman and McCullough racing for SFU.
The 800 freestyle relay team – a quartet that includes Urska Medvesek, Quon, Rupp and Kristen Toth – will also race on Wednesday evening. 
The championship meet will be live-streamed on NEC FrontRow.