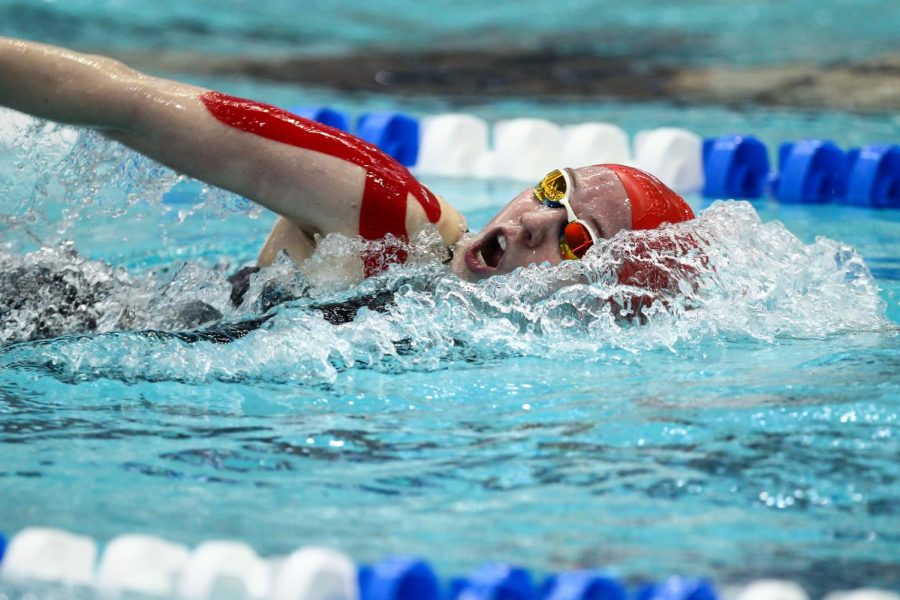 The swimming team traveled to Pitt last weekend for the Western Pennsylvania Invitational. 
SFU defeated Clarion (159-63) and California University of Pennsylvania (188-38) at the event, while falling to Carnegie Mellon (171-116), Duquesne (191-94) and host Pitt (238-37).
The Flash were led in scoring at the invitational by AB McCullough, Karilyn Quon and Sabrina Bowman. 
"I thought we had good energy right from the beginning till the end and we swam really hard," said head coach Phil Hurley. "Overall, it was a good meet and a good performance." 
The quartet of Urska Medvesek, Erin O'Neill, Jess Rupp and Meghan Albertelli started the meet with a 12th-place finish in the 200-medley relay.
McCullough, a sophomore from Mercersburg Pennsylvania, had stellar performances in the 200 freestyle and the 100 freestyle with fourth and sixth-place finishes, respectively.
Another notable point-scorer for the Flash was Bowman, a senior from Vandergrift, Pennsylvania. She posted two fourth-place finishes and one fifth-place finish in the 100 breaststroke, 200 breaststroke and 50 freestyle. O'Neill followed closely behind in fifth in the 50 freestyle with a time of 24.87. 
Quon tallied points in all of her events. She had a sixth-place finish in the 400 individual medley and a ninth-place showing in the 200 backstroke. 
The 400 freestyle relay team of Julia Bradford, Rupp, Albertelli and Zoe Wilson closed the meet with a 10th-place showing in this event. 
"We all swam great, considering we were versing some tougher teams," said Bradford, a sophomore from Edinboro, Pennsylvania. "Considering where we are at in our training, we achieved some fast times." 
Hurley felt the results were promising as the team continues to train hard in preparation for the Northeast Conference Championships in mid-February. 
"We're at a time in our season that we're getting over the training trip, so we should start swimming a little bit faster, and we did," said Hurley. 
"We're also still a little bit beat-up from all the hard work we have been doing, so it's kind of a mixed bag of performances. In all, we swam really well."
The Red Flash will be back in action at Siena on Feb. 1.