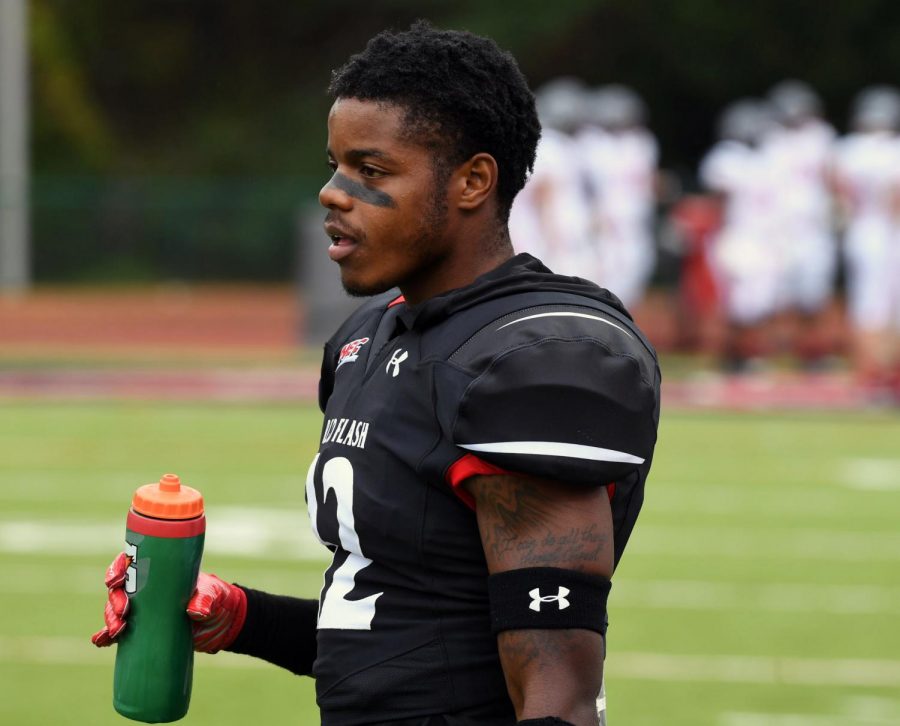 For the second year in a row, the Northeast Conference's Defensive Rookie-of-the-Year Award landed in Loretto.
Terrell Smith, a redshirt freshman from Baltimore, captured the award after recording 21 tackles, 3.5 tackles for loss, one fumble recovery and one sack. 
"It feels good. It was a goal I set out to reach for the year," said Smith. 
"I plan on getting better at the things I need to get better at so I can help bring another NEC title to Loretto." 
"Rell is a great addition to the defense this year," said Defensive Coordinator Bishop Neal. "He's feisty and carries a chip on his shoulder."
In addition to Smith, other SFU players received postseason honors. Da'Jon Lee, Nick Rinella, Christian Eubanks, Ra'Shaun Henry and Dorian Jackson earned first-team All-Northeast Conference distinction, while Jason Brown, James Watkins and E.J. Jenkins were second-team all-league honorees.
The Flash finished the season 6-6 overall, winning their final two games.