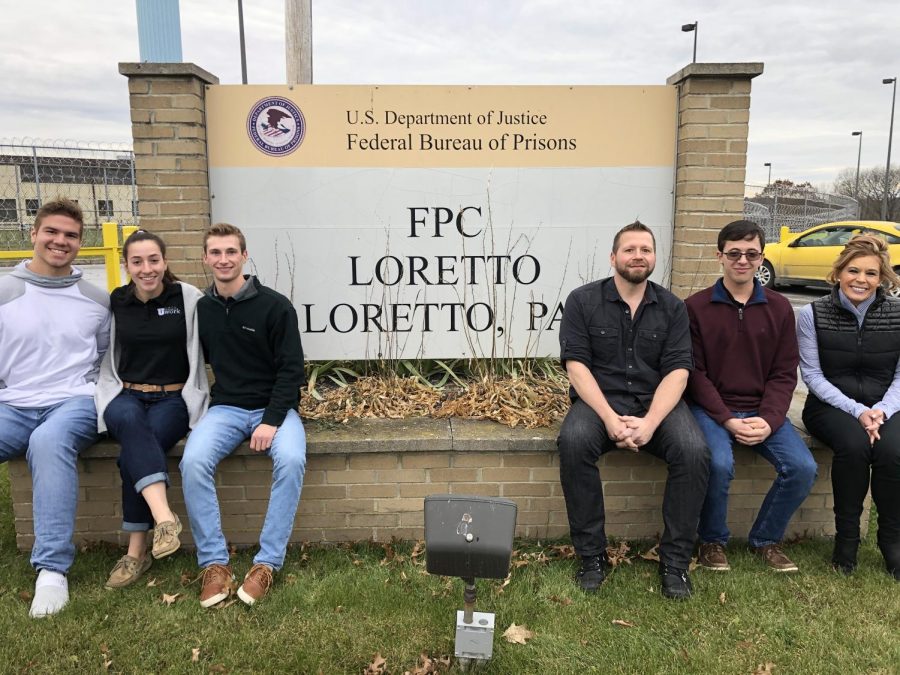 The Enactus team's Uwork initiative completed its last session on re-entry skills at the Federal Correctional Institution of Loretto and the Federal Prison Camp of Loretto on Nov. 21. 
Hour-and-a-half sessions were conducted at FCI Loretto, as well as FPC Loretto.
At each facility, student volunteers taught roughly 20 inmates skills related to mock interviewing, as well as nonverbal communication and business etiquette strategies.
"Spending time at the facility and getting to know the inmates changed my perspective on prisons, inmates and the judicial system," said Taylor Ponchione, a Uwork volunteer. 
"Overall, it was a very rewarding experience."
All inmates received a folder with a Uwork certificate, a list of companies that employ individuals with a felony record, and information on Menasha with its locations across the United States. In addition to the folder, individuals received a pen and sticky note booklet.
Most inmates involved in the program will be released within 18 months. 
Many of the inmates at FPC that the students engaged with had extensive executive experiences that they discussed with the Enactus students. The students had the opportunity to ask a panel of inmates various questions.
"It was an extremely eye-opening experience," said Enactus president Greg Heider. "This is something I will never forget."