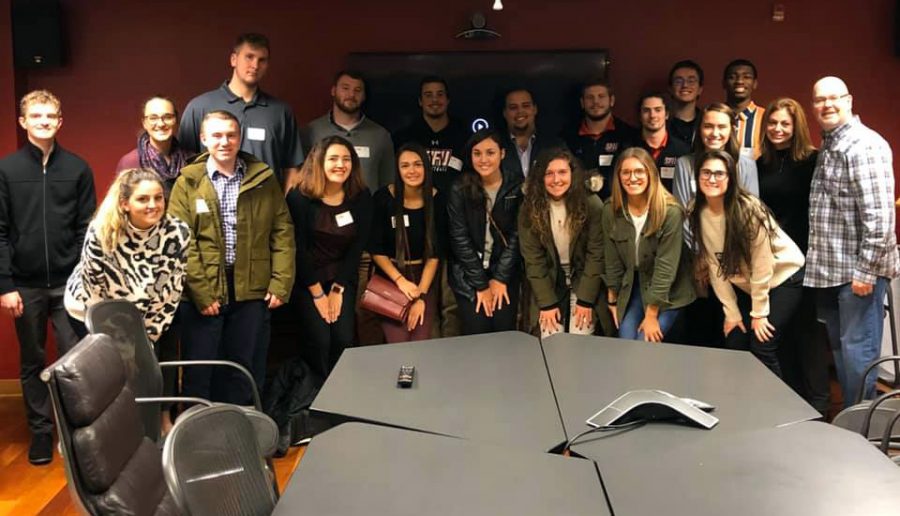 Shields School of Business Communications, Management and Marketing students joined in the fifth annual Pittsburgh Marketplace Excursion last month.
Students visited PNC Park for a tour provided by Joe Arnstein, a 2005 SFU graduate who works for the Pittsburgh Pirates as an Account Executive of corporate sponsorships. 
Arnstein provided students with a glimpse of what the sports business world looks like. 
"Students receive practical knowledge from professionals in the field and they get to see a day in the life of what their potential career could look like," said Tricia McFadden, an assistant professor of Marketing and the organizer of the event. 
"This also helps students to build connections." 
Following the tour of PNC Park, students visited MARC USA, a leading marketing firm in Pittsburgh. One of the company's primary accounts is the Pennsylvania Lottery. It also has partnerships with GNC, Gateway Health, CONAIR and Ruby Tuesday. 
"This was my second time going on this trip," said Marina Misitano, a junior double-major in Digital Media and Strategic Communications with a minor in marketing. "My favorite part was touring PNC Park because my goal is to work there one day." 
Jim McConnell, Director of Consumer Insights at MARC USA, led discussions on advertising, marketing, marketing research and agency life with the SFU group.