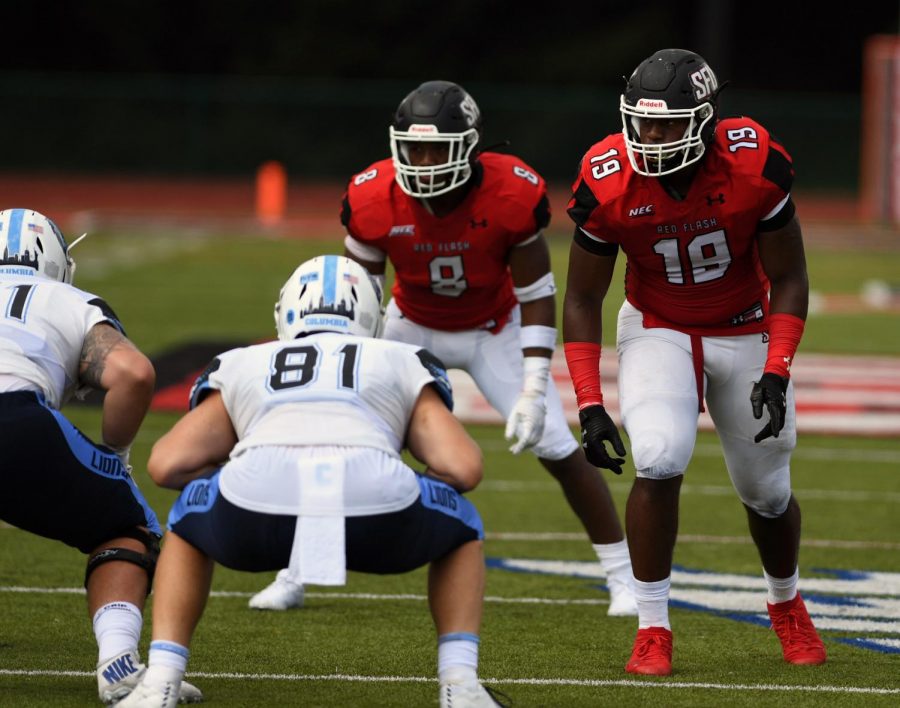 The Red Flash host Wagner on Saturday at noon. In addition to the game, the program will honor its seniors Saturday afternoon.
The Flash (4-6, 2-4 NEC) have dealt with one gut-wrenching loss after another this year. SFU has lost three overtime games, including a 38-31 OT loss at Central Connecticut last week. 
Saturday's game will be the final home action for seniors Christian Eubanks, Trysten Hunt, Da'Jon Lee, Nick Rinella and Alec Shriner.
"My four years have been an interesting experience," said Lee. "I hit some rough patches, but I always found a way to overcome them.
"I'm really looking forward to enjoying one last home game with my brothers."
So is Rinella. 
"SFU definitely has grown on me over the years, and it's turned into a pretty good experience," said Rinella. 
"I've met a lot of good people. I think what I'm looking forward to the most on Saturday is winning one last time in the Lo in front of my friends and family."
Eubanks is also excited about the last home game of his college career.
"I've loved every minute here at SFU. Five years went by fast, but I've made memories and friends that'll last a lifetime," said Eubanks.
"I'm looking forward to suiting up one last time in Loretto."