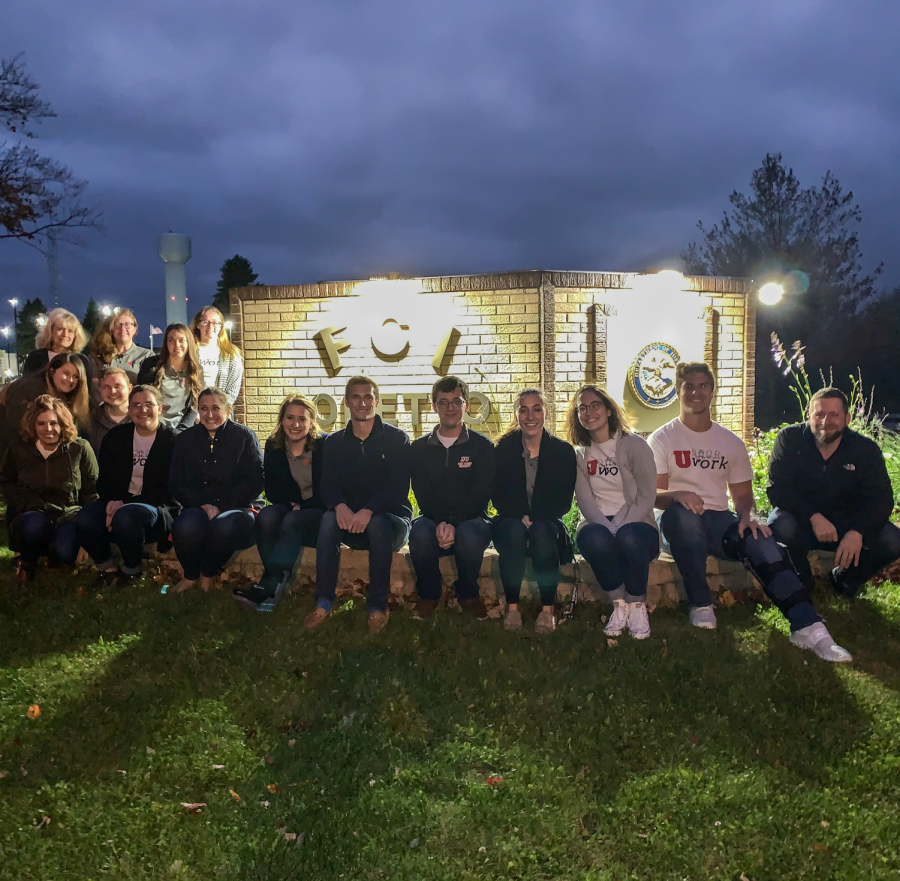 UWork student volunteers attended a training session at the Federal Correctional Institute in Loretto on Oct. 17 as part of preparations to deliver re-entry sessions to inmates.
During the training session, students learned some of the background on the inmates, the conduct expected of volunteers, and how to deal with certain situations if they arise. 
Following the training session, volunteers were fingerprinted and photographed for federal IDs.  
"The whole training session was eye-opening," said Hunter Longenecker, the social media coordinator for Enactus. "Getting fingerprinted was definitely an experience. Not a bad one, but unexpected." 
Volunteers will conduct sessions with inmates on Tuesdays and Thursdays throughout November. 
UWork will be working with inmates who will be released in six months or less. 
"This experience is going to be invaluable and I am excited to see where it goes," said Taylor Ponchione, one of the student volunteers.